"To restore fiscal responsibility, we all need to share in the sacrifice, but we don't have to sacrifice the America we believe in,"  – Barack Obama
–  The Bottom Line  –
Forget about the Nobel Peace prize.  Even Obama knows that's a joke.  Among many dubious awards and accolades, there is one that stands out and one that Barack Hussein Obama will hold on to way after he's gone; 'History's Most Famous Hypocrite.'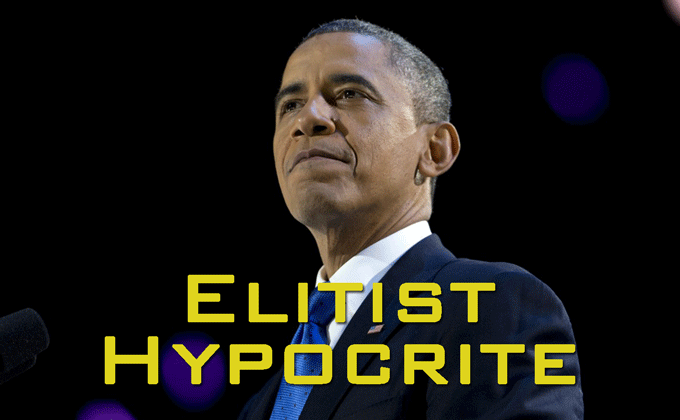 [1]
When was the last time YOU spent $1 million on a date night?

[2]
Some of the examples of presidential perks that are highlighted in Gray's book:
There are 26 cabin crew members and five chefs on Air Force One.

The president's dog gets its own high-paid staffer, who is always on duty, paid an annual salary of $102,000 last year.

On at least one airline flight, Bo the dog and his handler were only passengers aboard.

The president has a full-time movie projectionist in the White House theater who sleeps at the White House and is on duty 24 hours a day in case anyone needs to see a movie.

First Lady Michelle Obama spent more than 42 days on vacation in one year with security, travel and accommodations paid for by taxpayers.

And because the president can appoint high-paid staffers without Senate confirmation, Obama has 469 senior staffers and 43 "czars."

226 are paid more than $100,000 a year, and 77 are paid as much as $172,000 per year.

In 2009, Gray said the military payroll at Camp David was $8 million and were put there serve the First Family and its guests.