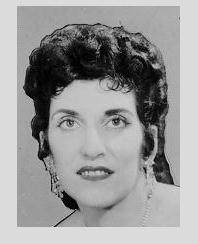 Elizabeth Marie Houraney passed on yesterday two months short of her 91st birthday.   As when anyone so precious passes on, the reality has not set in yet, if it ever will.  I thank God for Mom and the long and wonderful life He gave her.
Mom's life and success story surely is what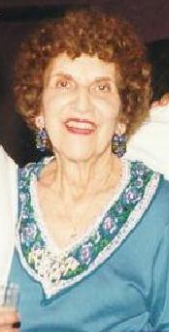 God was hoping for in all of His children.   No one can ever be perfect, but Mom had to be the closest thing to it.  She was the kind of person who lived to do for others.   She took the saying 'It is better to give than to receive' to a whole new level.  Forget about jewelery, cars, vacations or anything most of us wish for.  The only thing I can remember Mom asking for in over 60 years is that we come to her house so she could cook us dinner.
Surely a poster child for wife and mother, she was also a talented woman whose greatest love was to use her talents to make people smile and enjoy their lives.   Whether it was cooking for them or entertaining them with music and song, she was the 'energizer battery' when it came to giving her time and talents.   For her 5 kids there was no limits to what she would do for them.  This would not be so unusual except for the fact that we had to sometimes have her do things for us just to make her happy!
Among many other things, she was the chef that provided the recipes and actually helped build my two restaurants. She later created the recipe and worked on the production line in our wholesale bakery aptly titled 'Moms Famous Pocket Bread'
Mom's Bakery – Boca Raton, Florida
A front and back look at a bag of 'Mom's Famous Pocket Bread.'  Note her cameo pic in the front logo and her inscription on the back.
Finally after all her friends had gone ahead of her Mom started to slow down.  Not to say that she didn't keep busy and get involved.  Rarely was she off her feet.  Always coming up with new ideas and wanting to create something fresh and promising.    And of course getting mad at us if we couldn't make it for dinner…
How many times she managed to leave the hospital in her last decade here was baffling to us and her doctors.  But that was Mom.  She always believed that we needed her more than the Lord and so she overcame broken bones, nine pacemakers and multiple bouts of pneumonia that normally finish anyone much younger than her.
As she lay in Hospice I asked the doctor how she could be still breathing considering she could not process food or drink and it had been weeks since she had any nourishment.  He told me that some people feel that they are needed and don't want to disappoint their family so they refuse to succumb as long as possible, even in their condition.  Boy did that sound like Mom.
So I took the doctor's advice and got close to her and spoke directly and thanked her for all the beautiful memories and that she did such a great job for all of us.  And that we were OK and would take care of each other for her.  To say hello to Daddy and our sister and to all her friends and to meet and enjoy them all once again.  [I'm sure she was already planning on what music pieces to play at their first concert in Heaven]
And so Mom finally left us that night.
There are a few things here that are for sure;  When Mom met God,  He had that look of pride that all lucky parents know and treasure when their children make them proud.   And finally and most importantly for us here, if we have any sense at all, we all need to treasure every minute with our family and friends.  The reality is that those of us lucky enough to live, love and be loved are all mega lotto winners every day that we step out of bed.
God Bless You Ma.  Until we meet again…
Mom was still working and dreaming until the end.  Here's a montage of her and her latest effort to make others happy…
  As expressed here before, death is unacceptable and I look forward to when He gives us the knowledge and power to finally conquer it and enjoy the real freedom He put us here to pursue.
 Please see