My Take  –
Thank You Mr. Jim Caviezel, aka Jesus in 'The Passion of Christ'.
In an interview,  Mr. Caviezel defined abortion: "the greatest moral defect of the western world".    Unlike the whores, atheists, queers and morally challenged subhuman ideologues, Mr. Caviezel understands that abortion represents the murder (actually the butchering) of the most innocent of our human race.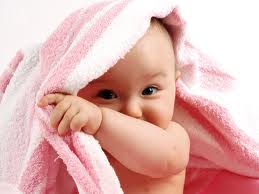 [1]
He avoids falling into the 'Bad Guy Trap' of 'framing the question as a political debate' instead of what the substance of the question really is.  And of course I don't blame them, especially when it comes to abortion,  After all, if abortion was considered from a real world and moral standpoint instead of from a 'college debating class standpoint', you would have to observe and take into account your conscience, your morals, and the following pictures which best illustrate what abortion is:
There is a valuable lesson here that all The Good Guys should learn;  NEVER allow liberals to frame the debate.  As soon as you follow their line of self gratuitous dictum, you lose and so does your cause.   And you can believe that The Good Guys are losing because of this.  Instead of treating these immoral and baseless arguments as what they are; despicable, ungrounded and destructive, The Good Guys endorse their validity simply by entertaining the argument. (see Fair and Balanced vs. Right and Wrong [3])

Want overwhelming evidence of how The Bad Guys are framing the arguments and as a result winning ?  Take a look at American culture, values and justice in 2010.
Here's Jim Caviezel's Take: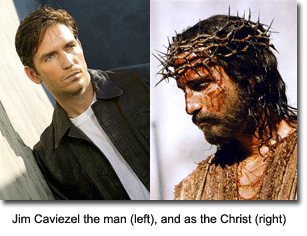 [4]
Jim Caviezel calls abortion "the greatest moral defect of the western world"
Posted at YOUTH DEFENCE on Dec. 22, 2010
Actor James Caviezel, who played Jesus Christ in Mel Gibson's "Passion of the Christ," said in a recent interview in Spain that he regards abortion as "the greatest moral defect of the western world."
Caviezel was in the country to promote his latest movie "The Stoning of Soraya M.," which has just been released there. He was asked by the publication Sembrar, "in your judgment, what is the greatest moral defect of the western world?"
"Abortion, without any doubt," answered Caviezel. "As Mother Theresa said, 'abortion will end up bringing the world to nuclear war'. When a man kills a man in a war situation, it is bad, very sad. Attila [the Hun] went further. He said 'not only am I going to kill men, but also women and children.' He raised the bar to another level."
Read Complete Post at

[5]