–  My Take  –
Islam – The Diarrhea of Civilization.   Is there really any other way to label a group that  has for over 1400 years  committed atrocities that are unthinkable to any human being.  (Don't insult my intelligence by saying that "there always have been those who commit terrible atrocities from all groups".  1st they were pathological nutcases that acted alone and 2nd they didn't yell praises to their god as they committed the act and 3rd they did not belong to any one group that has flourished for 1400 years…)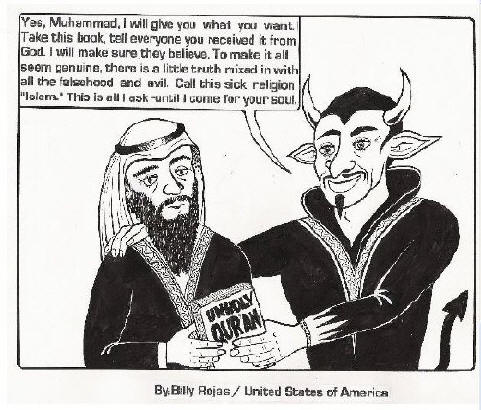 So here again we have the mindset of Islam.  A mother of 4 butchered right before her neighbors and her family.  Her head cut off just because she wanted to be a Christian.
And as usual the treasonous American media is no where to be found on this story.  But then again maybe I'm being to harsh on the media.  After all, we are talking about Muslim atrocities.  And I guess you can say that something that happens everyday for the last 1400 years is not really news!
Here's the horrific story.  This is Islam
Mother of Four Slaughtered for Her Faith
Posted by Robert Spencer on January 18, 2011
NAIROBI, Kenya, January 17 (CDN) — A mother of four was killed for her Christian faith on Jan. 7 on the outskirts of Mogadishu, Somalia by Islamic extremists from al Shabaab militia, a relative said.
The relative, who requested anonymity, said Asha Mberwa, 36, was killed at 5:15 p.m. in Warbhigly village; the Islamic extremists from the insurgent group had arrested her outside her house the previous day at 8:30 a.m. She died when the militants cut her throat in front of villagers who came out of their homes as witnesses.
She is survived by her children – ages 12, 8, 6 and 4 – and her husband, who was not home at the time she was apprehended.
Read Complete Post at