–  My Take  –
Once again "a picture is worth a thousand words".
Kudos to Bill Connolly over at WorldNetDaily for drawing this.  The only problem is that I can not bring myself to categorize this as a 'comic strip'  because adherence to the Constitution is such a serious matter to all real Americans.
This of course leads us to Barack Hussein Obama who obviously is not a real American, and I'm not even considering his birthright eligibility.   What we see on a daily basis is that the Constitution is indeed a joke to Obama, the 'useful idiots' and most of America's ruling class – the lawyers.
So it will be placed both in the humor and the current events categories.  Depending on who you are, you can decide.
Wait! We're not done yet!
Posted by Bill Connolly on April 30, 2011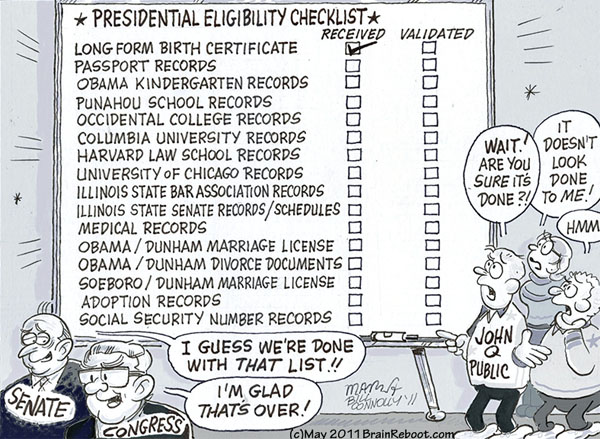 See Original Post at