–  My Take  –
Yeah I know.  he's just a nut case and there are plenty of those around.   The only problem with this is that this nutcases' Fatwa is based on none other than Sharia law, the law of Islam.
Zemzami justifies his ruling by means of analogy: Since a good Muslim couple will meet again in Heaven, and since death does not alter the marital contract (in his opinion) it is not a hindrance to the husband's desire to have sexual intercourse with the corpse of his (freshly) deceased wife"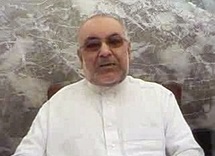 Don't you wish you lived under sharia law?
Here's the Story
Fatwa: Necrophilia Is Now Halal in Morocco
Posted by ZOUHAIR BAGHOUGH on May 5, 20
New York  / Morocco Board News— Yes, we do have a freak show going on these days. But none of our Monstres Sacrés can match the latest Fatwa published by the (respected) Islamic Scholar and member of the religious establishment, Abdelbari Zemzami. He basically allows sexual intercourse with a corpse.

Yes. Necrophilia is now Halal in Morocco by the grace of Alem Zemzami.

I should perhaps be more specific in Zemzami's Fatwa: he allows the widowed husband to have sexual intercourse with the corpse of his deceased wife. The Fatwa does not say whether it reciprocates for a woman (although I suspect even with rigor mortis, it will not do) nor does it specify how many hours after the wife's death a man can still, you know… perform their marital duties. If it was not for the scholar's level of seniority, I would dismiss this fatwa as yet another deranged, lonely individual who did not get some for a while. But this is Zemzami. And it is a Fatwa from an official of the Habous ministry. If indeed such Fatwa is genuine.

Read the Complete Demented Story at