– The Bottom Line –
Wow. You better hurry before its gone. These bargains don't last long…..
That's right. The king of the five-and-dime had a home built that is now for sale for $90 million. This is one of New York City's grand townhomes – a massive 20,000 sq.ft. French Gothic-style behemoth, situated between Madison and 5th Avenues.
Don't let the price scare you. Mortgages rates are at an all time low so for a measly $338,777.00 per month it's yours!
4 E 80th St.,

New York

,

NY

10075
Sq.ft.: 19,950 – Lot: 3,570 sq ft / 0.08 acres
Type: Single Family – Year built: 1915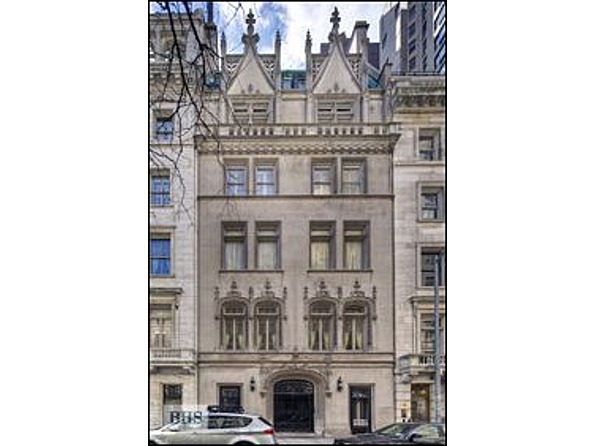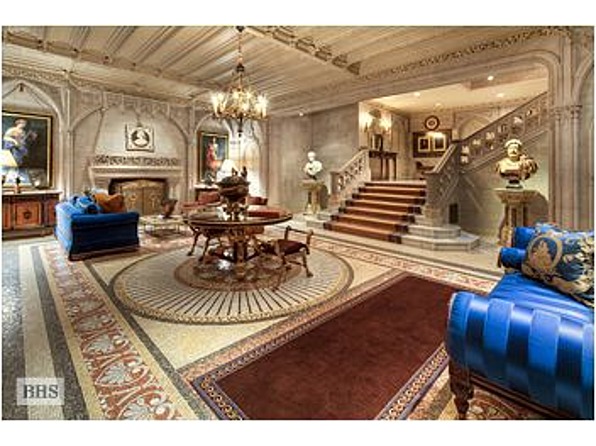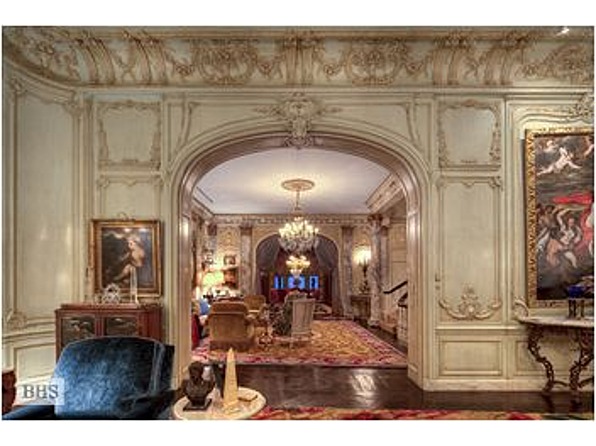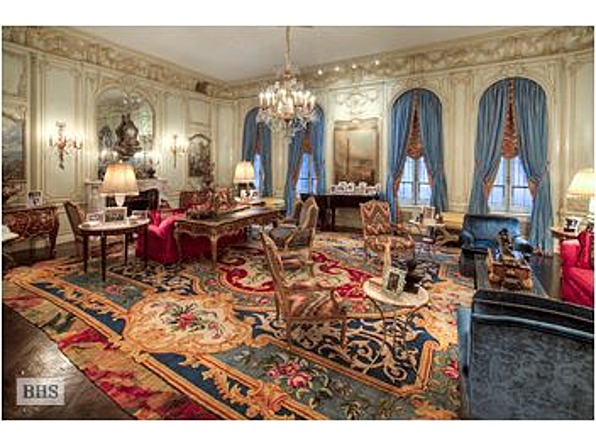 THE RETAIL MAGNATE By the late 1890s, the retail chain of Frank Woolworth was expanding so rapidly that he was able to engage Charles Pierpont Henry Gilbert, the famed architect of mansions in the French Gothic style who had just completed a prime example at Fifth Avenue and East 79th Street known today as the Ukrainian Institute, to design one for him at 80th and Fifth Avenue. In 1910, Woolworth went downtown to build his own skyscraper 792 feet high at Broadway and Park Place. At the same time, from 1911 – 1915, he engaged C.P.H. Gilbert again to design houses back uptown on East 80 Street for his daughters: 2 East 80 for Edna (Mrs. Franklyn) Hutton; 4 East 80 for Helena (Mrs. Charles) McCann and 6 East 80 for Jessie (Mrs. James) Donahue. All three townhouses remain today. Flanked by two 25' wide sister buildings, the middle mansion, 4 East 80 Street, is an astounding 35' wide, and is now offered for sale. THE RESIDENCE Completed in 1916, the imposing limestone faade of this neo-French Renaissance mansion features a central foyer opening to a grand entry hall providing access to the main residence. With a massive fireplace, the enormous entry includes three closets and an elegant powder room, access to a kitchen in the rear as well as the wide landing of the grand master staircase. The parlour floor begins with a front drawing room spanning 35 feet with a huge fireplace, three floor-to-ceiling windows and a sensation of immense scale. Ceilings reach over 14 feet and the center landing affords a large sitting room that connects the front drawing room to the deep formal dining room. With the capacity to seat over 50, the dining room features a large fireplace and that ends in a rear solarium morning room ideal for breakfast as it is positioned next to a serving kitchen. The kitchen includes a seating area, ample storage and a dumb waiter to the service kitchen below. The third floor includes a 35 foot-wide wood-pane