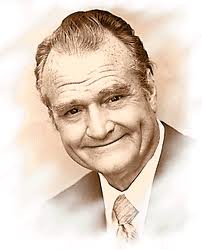 Red Skelton. Character, Class, Talent, a True Comedian, a Great Entertainer and a Great American. Most of you who remember this great comedian from the Golden age of television are smiling right now at the mention of his name. A 'True Comedian' in the sense that his humor didn't have to start with a four letter word. It was just clean and simple fun. After making you smile and laugh for a full hour, he would make you feel even better by ending his show with these words; "Goodnight and May God Bless"
First some good clean humor from TV's Golden Age and then a video clip of this proud American honoring his country with a memorable interpretation of the Pledge of Allegiance. Enjoy.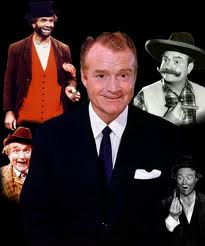 RED SKELTON'S RECIPE FOR THE PERFECT MARRIAGE
1. Two times a week we go to a nice restaurant, have a little beverage, good food and companionship. She goes on Tuesdays, I go on Fridays.
2. We also sleep in separate beds. Hers is in California, and mine is in Texas .
3. I take my wife everywhere, but she keeps finding her way back.
4. I asked my wife where she wanted to go for our anniversary. "Somewhere I haven't been in a long time!" So I suggested the kitchen.
5. We always hold hands. If I let go, she shops.
6. She has an electric blender, electric toaster and electric bread maker. She said "There are too many gadgets, and no place to sit down!" So I bought her an electric chair.
7. She got a mud pack and looked great for two days. Then the mud fell off.
8. She ran after the garbage truck, yelling, "Am I too late for the garbage?" The driver said, "No, jump in!".
9. Remember: Marriage is the number one cause of divorce.
10. I married Miss Right. I just didn't know her first name was 'Always'.
11. I haven't spoken to my wife in 18 months. I don't like to interrupt her.
"Goodnight and May God Bless"

Dan