– The Bottom Line –
This story just had to be posted because it is rare if ever that there is a story about Islam that actually is funny instead of mortifying.
Here's the great lady Pam Geller with an opening only she could come up with:
No Cucumbers or Bananas for you, Slut!
Posted by Pam Geller on December 08, 2011
Obama say, "Respect it!" Jay Leno's wife Mavis say, "The Qur'an is more liberal with women than the Bible." Geller say, "One banana split, please, and a side of cukes, with extra whipped creme, thankyouverymuch."
Hell knows, whenever I am feeling lonely or blue, I head down to D'Agostinos and I perk right up again.
Seriously, this is a war on women, about women and ultimately to control women. Women are the ultimate booty, the spoils of war, chattel.
Islamic cleric bans women from touching bananas, cucumbers for sexual resemblance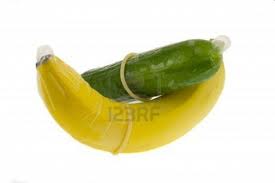 It's all about controlling women, like so many aspects of Islamic law. Sharia Alert from Eurabia: "Islamic cleric bans women from touching bananas, cucumbers for sexual resemblance," by Manar Ammar for Bikyamasr, December 6:
CAIRO: An Islamic cleric residing in Europe said that women should not be close to bananas or cucumbers, in order to avoid any "sexual thoughts." …
Read Complete Post at