L U C K
It is the most important word in the English language.
The one word that covers everything. You need not wish for anything else.
And so on this first day of The Year of Our Lord Two Thousand and Twelve, I wish you the very best of it for the new year and always.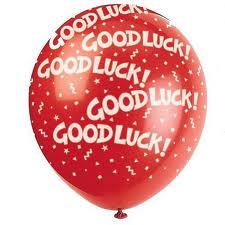 [1]And for our country we pray that "God shed his grace on thee
Till nobler men keep once again
Thy whiter jubilee!"
From 'America the Beautiful' – Whiter jubilee is a reference to the book of Revelation …. The revelation describes those … who are moral and just as deserving of wearing white, and then goes on to describe the throne room of heaven as populated by elders wearing white. So Bates was asking that God protect America, from this jubilee on earth, until men are noble enough to celebrate God's yet whiter Jubilee.