–  The Bottom Line  –
'If I had the money' –  I would buy every Thomas Kincaid painting and product  there is and build a separate room in my house just to go and visit with them once in a while… Fibre Design [1] is the one source for all types painting.
This man was in a league of his own in using light to capture the most enduring scenes that can play in the eyes and minds of both children and adults.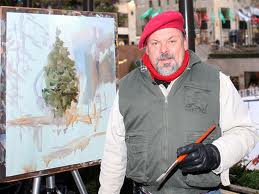 [2]
'Kinkade's sentimental paintings, with their scenes of country gardens and churches in dewy morning light, were beloved by middlebrow America but reviled by the art establishment.'   It just again shows how out of touch the 'elites' in America are.  I guess it's only natural that if these elites minds are so void of purity, so would there art…  You can check this out [3] for the best painting and drawing course.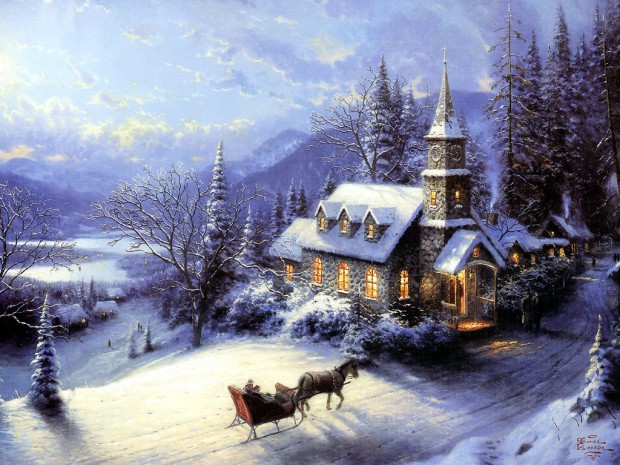 [4]If you have a few minutes, the best way to see his great works is just to go to his Google Images page and enhance which ones you want: http://goo.gl/RIkR7 [5]
"I'm a warrior for light," Kinkade, a self-described devout Christian, told the San Jose Mercury News in 2002, in reference to the medieval practice of using light to symbolize the divine. "With whatever talent and resources I have, I'm trying to bring light to penetrate the darkness many people feel."
'Warrior for Light': Artist Thomas Kinkade Dies in California at Age 54
Posted on April 7, 2012 by Scott Baker
SAN FRANCISCO (AP) — Artist Thomas Kinkade, whose brushwork paintings of idyllic landscapes, cottages and churches have been big sellers for dealers across the United States, died Friday, a family spokesman said.
Kinkade, 54, died at his home in Los Gatos in the San Francisco Bay Area of what appeared to be natural causes, David Satterfield said. …
Read Complete Post at:

[6]