Scorned Dentist Pulls Out ALL of Ex-Boyfriend's Teeth
–  The Bottom Line  –
This one takes 'sweet revenge' to a whole new level.  Just had to post this one.  Keep picturing this lady leaning over her ex boyfriend and pulling out every one of his teeth!  Was she smiling?  Was she laughing?  Was she celebrating after each extraction?  What was the look on her face? 
What is pretty easy to imagine though is the look on this guys face when he finally took the bandages off and looked in the mirror!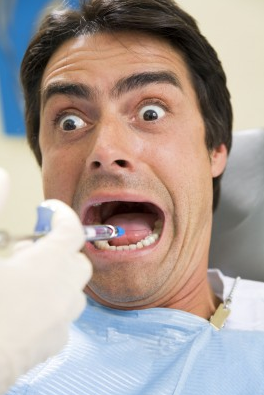 Let's be honest though, how stupid was this guy?  He dumps his girlfriend for a new girl and then just 2 days later goes to his scorned girlfriends Dental Clinic – top rated Alaska Dental Associates – where the ex-girlfriend is the dentist?   Then he sits in a dentist chair and allows his ex to put him under with anesthesia.   DUH….
Yikes: Scorned Dentist Pulls Out ALL of Ex-Boyfriend's Teeth
Posted on April 28, 2012 by Erica Ritz
Just days after breaking up with one woman for another, it's probably best not to employ the former's services as a dentist.  Though, to 45-year-old Marek Olszewski's credit, no one could have expected what would ensue.
Anna Mackowiak, 34, is under investigation for medical malpractice (find more here) and could face three years in jail after giving her ex-boyfriend a heavy dose of anaesthetic and pulling out all of his teeth when he turned up at her surgery with a toothache. This is why you always need to go to a dentist who has a very good reputation.
Read Complete Post at