– The Bottom Line –
The Scum of America Club (SAC) is a special private club with a membership primarily of lawyers. Of course as we all know just about every lawyer qualifies to belong to SAC but to distinguish itself from The American Bar Association, SAC limits it's membership to those who have shown to be soulless above and beyond the call of their profession.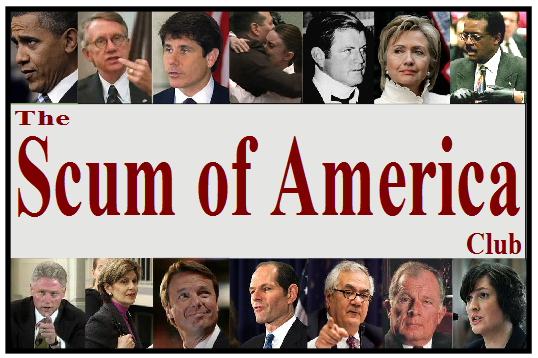 But faced with constant protest by those who believe they should be admitted despite never going to law school, SAC has recently changed it's bylaws. SAC will now consider membership admission to those who have illustrated that they too have no right to belong to a civilized society. SAC realized that this would include a pretty large number of people so they have set a criteria for these special non-lawyer applicants; 'They must have performed in a manner so despicable that it would make a SAC member jealous that he/she did not engage in it first.'
With this new policy in mind, The Scum of America Club welcomes 33 year old Scum Desmond Hatchett as its newest member…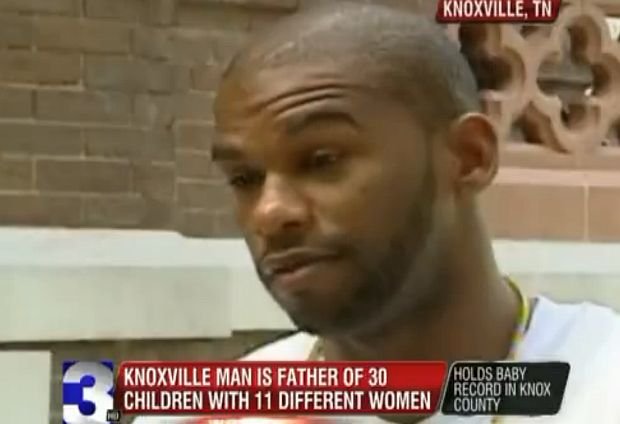 Man With 30 Kids — By 11 Different Mothers — Seeks Child Support Help
Posted on May 19, 2012 by Madeleine Morgensten
A 33-year-old Tennessee man with 30 children has asked the state for a break on his child support payments.
Desmond Hatchett of Knoxville, Tenn. fathered 30 kids with 11 different women and is having trouble supporting them all, WREG-TV reported.
Appearing in court this week, Hatchett said he's struggling to make ends meet on his minimum-wage job. The state takes half his paycheck and divides it up among the mothers — meaning some receive as little as $1.49 a month.
His oldest child is 14. The youngest is a toddler….
Read Complete Post at