– The Bottom Line –
Keep the Emmys and The Oscar. Many actors are in that club. But living and living healthy to 95 years old, now that's a real 'Lifetime Achievement'.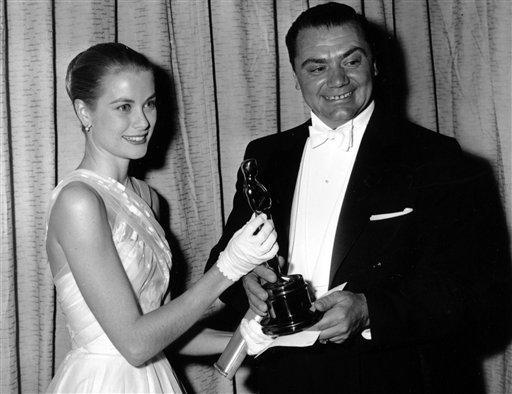 Ernest Borgnine receives The Oscar from Grace Kelley – 1956
Ernest Borgnine entertained a lot of people in his 95 years here. Like most who grew up in the 1960's, McHales Navy was a weekly event for the whole family. From 1962 thru 1966 we joined Lieutenant Commander Quinton McHale (Borgnine) and his navy buddies. Some great laughs along with Mom and Dad and brothers and sisters in front of our giant 21" color TV. We couldn't ask for anything more….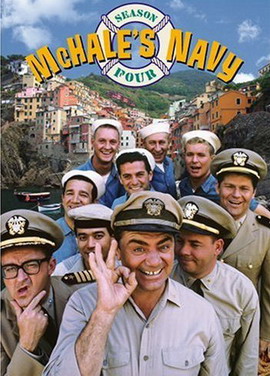 He not only served proudly in WWII, but he's also personally visited every veterans hospital in the America. Ernest Borgnine represented the old guard in Hollywood. The old guard that represented Hollywood and America with class and character. The Old Guard that has all but disappeared. But hey. it's Hollywood, the land of dreams. Just maybe soon we'll see a new breed of entertainers that will take their cue from The Old Guard and start 'acting' like real Americans again.
In the meantime my family and I will watch some reruns of McHales Navy. Gone but still here and still making us laugh. Thanks Mr. Borgnine.