– The Bottom Line –
What a damn shame that I would ever have to even post this.
Question: What the hell is going on with this nation?
Answer: the more God and Christianity are banished from us by the perverts and haters of America, the more America disintegrates into decadence that merely a few years ago would be unimaginable. (It's so obvious that this answer comes from a guy who doesn't even go to church…)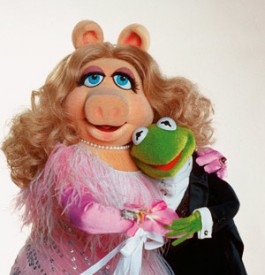 [1]The latest despicable revelation comes from none other than the Muppets!. A great program designed to teach and entertain America's children now promotes the disintegration of the American family. And you can spin homosexual marriage all you want, the bottom line is that is an intentional 'death blow' to the sanctity of marriage. A direct assault on the foundation of civilization perpetrated by those whose only priority is to have their sexual perversions accepted so that their unwanted but natural inner guilt can be camouflaged by mass acceptance.
Muppets bash Chick-fil-A over owner's faith
'Our CEO is personally a strong supporter of gay marriage'
WND EXCLUSIVE
The Jim Henson Co., owner of the widely promoted Muppets characters, says it won't be working with Chick-fil-A any more based on the statement of Christian faith from the restaurant chief that he does not endorse homosexual marriage.
"The Jim Henson Company has celebrated and embraced diversity and inclusiveness for over 50 years and we have notified Chick-Fil-A (sic) that we do not wish to partner with them on any future endeavors," said a Facebook statement from the company. "Lisa Henson, our CEO, is personally a strong supporter of gay marriage and has directed us to donate the payment we received from Chick-Fil-A (sic) to GLAAD [ a homosexual promotion organization]."
But one had to read only a few lines in the comments section of the Facebook posting for the crux of the issue became focused.
"I love the double standard that Jim Henson's company is expressing by not … accepting Christians' belief in the biblical definition of marriage," wrote Valorie Phillips.
Read Complete Post at

[2]Also