Honor killing: Muslim "repeatedly ran over" his sister to make sure she was dead, over her alleged "suspicious behavior"
Thursday, July 26, 2012
Murder is punishable by death in "moderate" Jordan, but in "honor killings," "moderate" Jordanian courts can commute or reduce sentences, particularly if the victim's family asks for leniency. It's the sharia.
Obama say, "respect it!"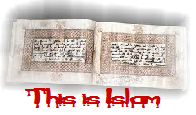 Jordanian kills divorced sister over 'suspicions' – Al Arabiya, July 25, 2012
A Jordanian man was charged on Wednesday with killing his divorced sister after stabbing her and driving his truck over her body several times because of her alleged "suspicious behavior," police said.
"The suspect, in his forties, was charged with premeditated murder after confessing to the crime, claiming his divorced sister had indulged in suspicious behavior," a police spokesman told AFP, speaking on condition of anonymity.
Read Complete Post at