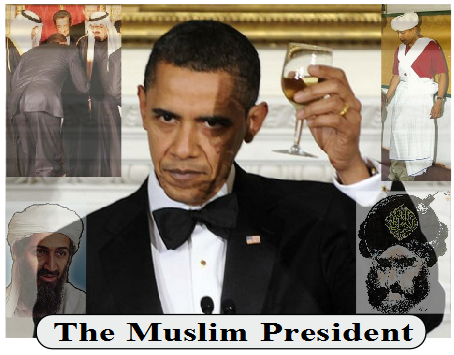 [1]
Posted by by John Nolte on September 12, 2012,
Yesterday was the 11th anniversary of the September 11 attacks, and on that day President Obama snubbed Israeli prime minister Benjamin Netanyahu, but did agree to appear on David Letterman's show.
Priorities.
Now we're learning that yesterday, you know, on 9/11, MTV confirmed that although Obama can't find time to meet with Netanyahu, he has found time to attend a fundraiser with Jay-Z and Beyonce:
Entertainment Weekly confirmed Tuesday (September 11) that Hov and wife Beyoncé will host a fundraiser for President Obama at the rapper's 40/40 Club in Manhattan next Tuesday. The president will be in attendance at the 100-guest event, with ticket prices hitting $40,000 per guest. Reportedly, it will be Obama's last fundraising event in New York City before the November 6 election.
See Complete Post at

[2]
OH MY GAWD! Obama invites Egypts Muslim Brotherhood President to meet with him – But won't meet with Benjamin Netanyahu.
Posted by Asst Natl Dir Melony B. DeFord on September 13, 2012
The Hill.com reports:
President Obama has invited Egypt's new president to meet him in New York when the United Nations General Assembly convenes in September, an administration official confirmed to The Hill.
The invitation to Mohammed Morsi, a member of the Islamist Muslim Brotherhood, a group with a violent past, could raise concerns among lawmakers who have questioned continued U.S. support for Egypt.
The Obama administration has taken steps to reach out to Morsi, arguing he is committed to the Arab Spring revolution and will respect the results of democratic elections.
Secretary of State Hillary Clinton is scheduled to meet Morsi on Saturday.
See Complete Post at

[3]