– The Bottom Line –
Bet you won't hear this from just about anyone in the patent world:
"I wish everybody would just agree to exchange all the patents and everybody can build the best forms they want to use everybody's technologies,"
A classic statement coming from a classic American. Stephen Gary Wozniak born August 11, 1950 is the 'The more affable half of the Steves' (1) (comparing him with his Apple co-founder Steve Jobs).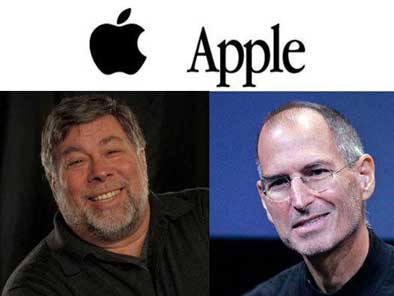 In the statement above, 'The Woz' is commenting on the ongoing Apple-Samsung patent dispute. "I hate it," he said.
Unlike Steve Jobs, Steve Wozniak is unknown to most regular/non-techy people. But he embellishes the character and the spirit of what made this country great. Whether it's on dancing With The Stars or just an interview, 'The Woz' comes across as a straight shooting loveable kind of guy. You'd never guess that he was the brains behind Apple Computer that started it all.
In 1971, one year after enrolling, Wozniak withdrew from the University of California, Berkeley and developed the computer that eventually made him famous. By himself he designed the hardware, circuit board designs, and operating system for the Apple I. On April 1, 1976, Jobs and Wozniak formed Apple Computer. (2)
And for all those who think that their IPhone is the best, you'll be very surprised at how 'the brains behind Apple' thinks. See the story below.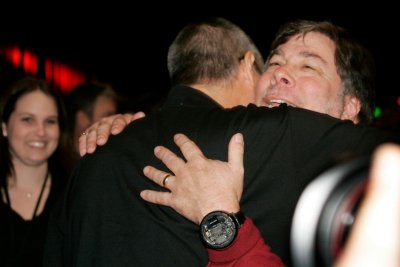 There are very few photos of the two of them together after the 1980s. Here's one of the last photos to be found showing Wozniak hugging his friend and Apple co founder Steve Jobs.
Woz on Apple's legal victory over Samsung: 'I hate it'