When you Google the name 'Joe Biden' + 'Buffoon' you get 144,000 results. When you Google 'Paul Ryan' + 'Buffoon' you get 200,000 results and most of them are about the debate with, you guessed it – Joe Biden!
– The Bottom Line –
After hearing Joe Biden speak for the first time as VP back in 2009, my first impression was a very clear one; this guy is a buffoon. Well Mr. Biden has indeed been consistent for almost 4 years now and he has cemented his place in history last night at the Vice Presidential Debate.

[1]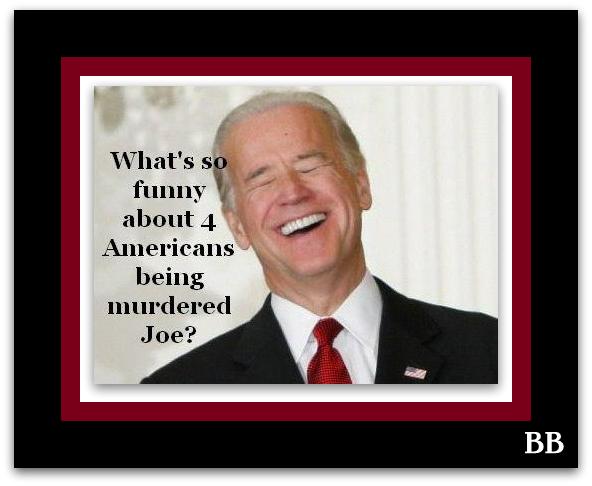 [2]The arrogance on display last night comes as no surprise to anyone who follows this or the GLOOG [3] sites. The Bottom Line is that Joe Biden is first and foremost a lawyer. It is natural for a lawyer to look down on all others. They are trained to manipulate people and to take advantage of the natural honesty and goodness found in most people. In this vain, they dazzle us, 'the jury' with their lies and smoke and mirrors to confuse us and to take our eye off the subject at hand. They do it every day in every courtroom and in every political speech they give. Joe Biden gave the nation a 90 minute display last night.
And so now that we understand exactly why Biden displayed the arrogant demeanor and lied at every chance he could, here's a quick look at the other lawyer in the White House doing the same:
– 65 Outrageous Lies by President Obama –
CNN 'Undecided Voter' Calls Joe Biden 'Buffoon'
Posted by Andrew Kirell on October 11th, 2012
Part of CNN's post-debate reaction consisted of host Erin Burnett talking to a group of 31 undecided voters at Old Dominion University in Norfolk, Va. One of the participants had particularly strong words for Vice President Joe Biden's debate performance, and argued that his actions give credence to the need for term limits.
"I thought Paul Ryan had a better command of the tax figures," explained the undecided female voter. "The explanations that he gave, he seemed to be educating us, trying to teach us. Until Joe Biden would bumble in and try to distort things by overriding him, being a buffoon in general."
"I was very disappointed in the vice president for acting that way," she lamented. "It gives good credence to term limits."
Read Complete Post at

[4]