– Just a Reminder for those with their head in the sand –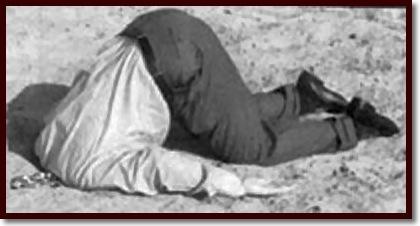 [1]'But don't be concerned. Everyone knows these guys are democratic pluralists who will establish an America-friendly Western-style republic. Right?'
Syria: Muslims murder Melkite Catholic priest in name of revolution
Posted by Robert Spencer on October 26, 2012
Damascus – The lifeless body of a Syrian pastor was found today near the southern town of Qatana, close to the Lebanese border.
The 43-year old Fadi Haddad had gone to meet a militia and give ransom money to get the release of a kidnapped Christian doctor named Shadi Khoury.
Haddad didn't return that day and his body was found five days later with is throat slit. There has been no word on the kidnapped doctor.
A native of Qatana, Haddad studied at the Saint John's Theological School in Lebanon and was ordained in the Melkite Church of Damascus.
Read Original Post at

[2]