Syria: Rebels confiscating Christian properties, desecrating Christian symbols
– The Bottom Line –
Once again genocide on Christians is taking place openly on the world stage and the West does nothing! Once again instead of rescuing their fellow Christians, America – the greatest and most powerful CHRISTIAN NATION IN HISTORY – plans on how to send aid to the very 'butchers' who openly brag about this genocide and who are on record as promising that America is there ultimate goal!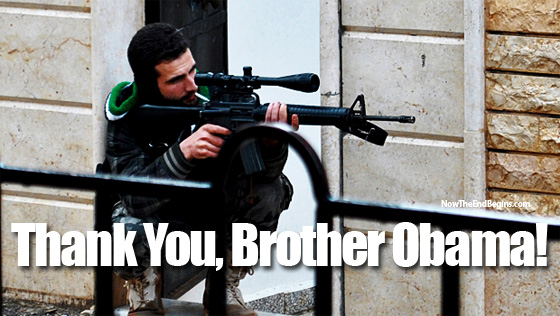 Obama Authorizes Secret Support Pact For Muslim Brotherhood-backed Syrian Rebels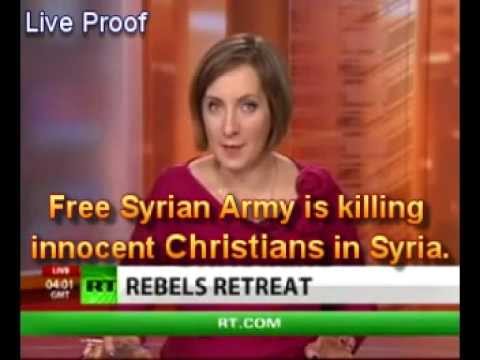 Bashar Assad, an Alawite Muslim, is defending the Christians while their 'brothers' around the world watch this atrocity. Shame on America and shame on the world Christian community for once again staying silent while their brothers are exterminated by Mohamed's death cult.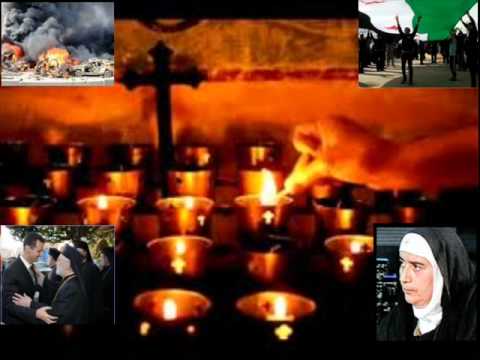 Syria: Rebels confiscating Christian properties, desecrating Christian symbols
Posted by Robert Spencer on December 9, 2012
But don't be concerned. They're not Islamic supremacists. They're secular freedom fighters. All the learned analysts say so. "ASIA/SYRIA – Appeal of the Assyrian Christians in the Syrian opposition: 'Stop Salafi groups," from Agenzia Fides, December 7 (thanks to The Religion of Peace):
Read Complete Post at

Also
Posted on
December 9, 2012
by creeping