His name is N. Joseph Woodland. He was born Sept 6, 1921, in Atlantic City, N.J.
On October 7, 1952. the first patent for a bar code type product (US Patent #2,612,994) was issued to inventors Joseph Woodland and Bernard Silver .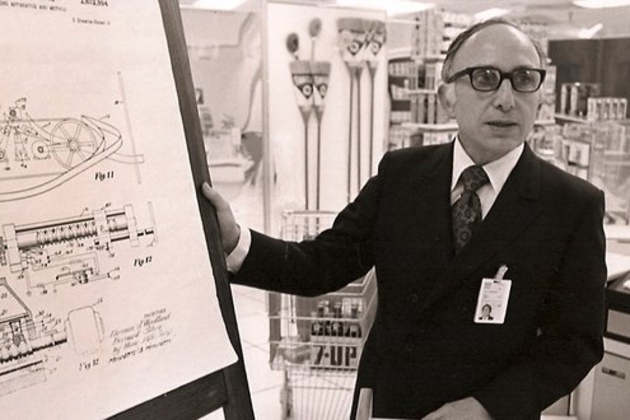 – The Bottom Line –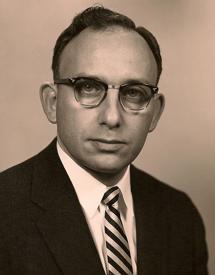 Thank God for the genius of men like N. Joseph Woodland. I am old enough to remember having to sit and wait as the cash register person would take forever to find out the price of each grocery item or whatever.
Woodland and Microsoft founder Bill Gates were among those honored at the White House in 1992 for their achievements to technology, four months after President George H.W. Bush appeared amazed at a demonstration of a grocery checkout machine.
Today the bar code that Woodland and Bernard Silver invented is used to scan products throughout the world at a tune of over 5 BILLION times a day!
This 'simple' bar code is just one of the thousands of technological and medical breakthroughs we take for granted. And that's OK.
But what is not OK is that we pay homage to so many overrated actors, singers and politicians while living our entire lives without even knowing the names of those whose genius we benefit from EVERY DAY OF THE WEEK…
It's time our schools start to teach about these benefactors of humanity and it's definitely time that our nation puts aside a special Holiday to honor them.
Here's the story of the latest genius to pass on. Let's remember his name, N. Joseph Woodland, every time we check out at the register – so unaware of the ease and the speed that this man made possible…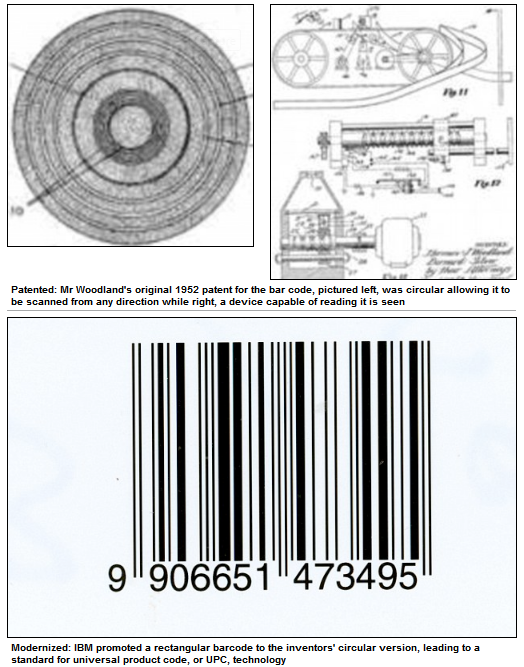 Man who revolutionized the checkout counter with invention of the bar code – scanned five-billion times a day – dies, 91
Norman Joseph Woodland died on Sunday in his New Jersey home after suffering Alzheimer's disease

Original 1952 patent for bar code favoured a circle – allowing scan from any direction

Patent sold for $15,000 making the most ever earned by Woodland or co-inventor
Posted on December 13, 2012 at DailyMail
Modern day inventor: N. Joseph Woodland, co-inventor with Bernard Silver of the bar code that labels nearly every product in stores today, died on Sunday at the age of 91
Scanned more than five million times a day, instantaneously encoding product data while boosting work production, it was with Norman Joseph Woodland's fingers in the sand that he first invented the revolutionizing bar code.