– The Bottom Line –
And so the new year begins as it has for the last 1400 new years. Islam kills and destroys and the world acts like nothing is happening. The so called 'civilized world' has become so weak and ignorant that it will take Islam at THEIR front door or identifying THEIR family members beheaded body at the Morgue before they wake up and eradicate this death cult and these subhumans from the face of the earth.
Here's the latest. Happy New Year from Islam.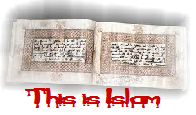 [1]
Report: Syrian Rebels Behead Christian Man and Feed His Body to Dogs
Posted on January 1, 2013 by Sharona Schwartz
It seems there's no lowest point to the depravity of those murdering the innocent in Syria, and that includes atrocities carried out by those whom the West has decided to support. With each new atrocity, one can't help thinking "It couldn't be worse." Well, it just got worse.
A leading nun in Syria is reporting that a young Christian man in Syria was beheaded by jihadi rebels who then fed his mutilated body to dogs.
Speaking to Britain's Sunday Times, Agnes-Mariam de la Croix – who is mother superior of the Monastery of St James the Mutilated located between Damascus and Homs – said of the incident which occurred in early December: "They beheaded him, cut him into pieces and fed him to the dogs."
She says 38-year-old Andrei Arbashe was a newlywed whose wife was about to give birth.
Those who killed him apparently acted after Arbashe's brother was overheard complaining the rebels were "behaving like bandits."
Read Complete Post at

[2]
Also: France: Muslims celebrate New Year's Eve by burning 1,200 cars [3]