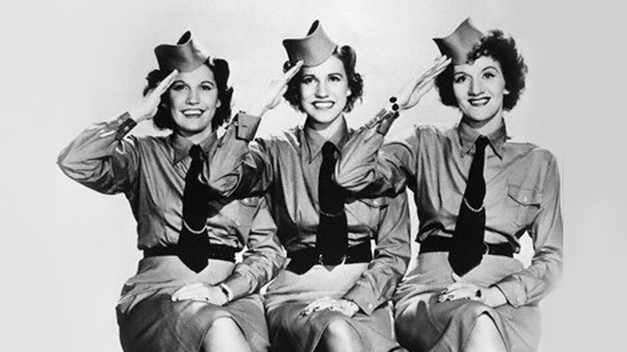 [1]
Patty Andrews, Last Of Andrews Sisters, Dead At 94

– The Botttom Line –
Arguably the best harmony ever from a female singing group. Personally I believe that there no close second to The Andrews sisters when it comes to a natural harmony for a singing group. Patty, Laverne and Maxine Andrews. Three ladies that provided a melodic break to the horrors of WWII.
The Andrews Sisters, who included Patty, Maxene and Laverne, were the dominant female vocal group of the mid-20th century, scoring more than 90 chart hits themselves and two dozen more with their frequent singing partner, Bing Crosby. They sold an estimated 100 million records over their career, and were noted for their versatility. read more [2]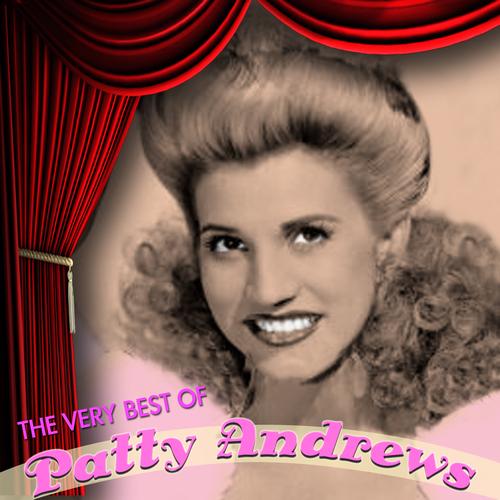 [3]Patty, the youngest and lead singer, died yesterday at her home in Los Angelos at 94. Her beautiful rendition (below) of 'Apple Blossom Time' was said to put soldiers in tears. Here's a clip of from that great Abbott & Costello movie 'Buck Privates' (1941) with Patty leading the sisters in the famous tune.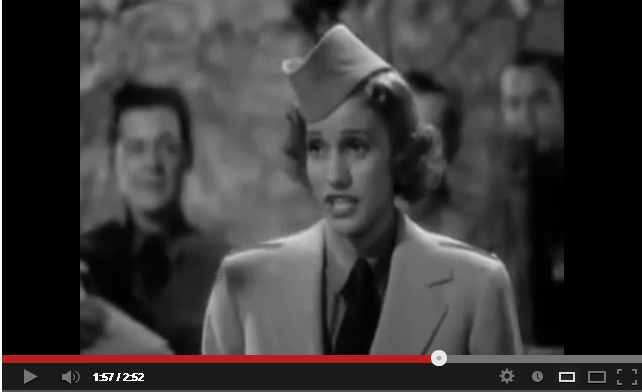 [4]
R.I.P. Patty and The Andrews Sisters.
Beautiful Melodies, A Class Act and Patriotism from the the Golden Age of Hollywood – and America…
---
A terrific video tribute to The Andrew Sisters by David Shelton [5]