"We honor Chris and all those warriors who sacrifice so much. We'll never know to what extent Chris went in the line of fire to keep us all safe…" – Sarah Palin [1]
He put his life on the line in four tours of duty in Iraq. He died trying to help other veterans adapt to life after war. He left behind a wife and two young children.
Tearful Goodbye from Chris Kyle's Widow – Taya Kyle, the wife of slain Navy SEAL Chris Kyle, spoke at a memorial honoring her husband Monday, Feb. 11, 2013.
If you can, please remember this great American by donating to the fund for his family.
Thank You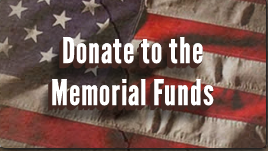 [2]