– The Bottom Line –
I am blessed with many talents so I can do many things and do them well. But one of the most obvious things I can not do is draw or paint. (It's really not that bad, I am really good at putting a fresh coat on rooms and houses…)
Seriously though, this guy John McNaughton is so damn talented. Obviously a gift from God and something most of us just can't do. But we can appreciate this gift and also the patriotic message that his work so beautifully illustrates.
In many of the paintings on his site, Mr McNaughton hits the bullseye in political discourse and the values and traditions we all can relate to. With each of his paintings, he describes the reason for and the facts behind each element of the painting. Beautiful, fascinating, educational and inspiring; this is the work and the talent that is John McNaughton.
This post is about one of his latest painting; The Forgotten Man. Another of the classics that are available at his site.
See The Forgotten Man and many more classics at:

[1]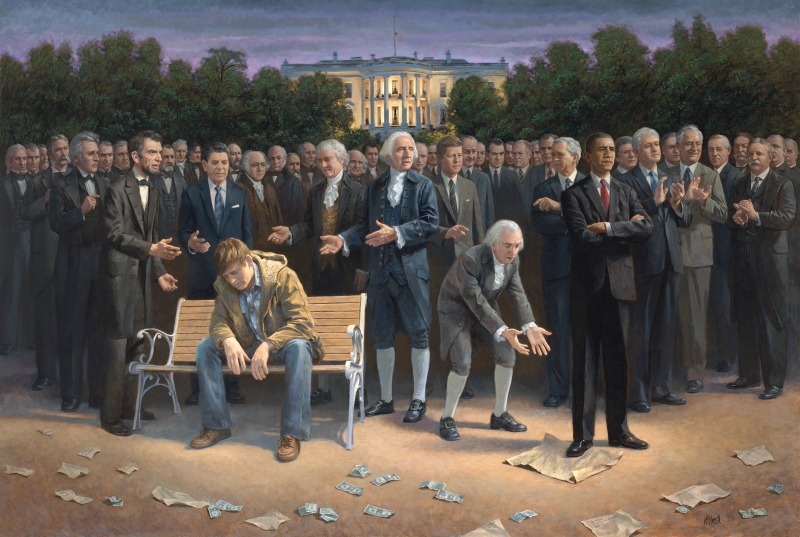 [2]