Richard Wiseman is Professor of the Public Understanding of Psychology at the University of Hertfordshire in the United Kingdom. He is also a noted "Quirkologist" and has written some very revealing 'out of the box' books: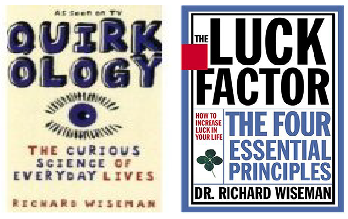 [1]
This guy's brain cells don't rest. He has also developed a brand new card trick that can fool even the most accomplished illusionist!
Between his mathematical and behavior expertise and his obvious talent in creating magic, I say this is one guy we need to have as Secretary of the Treasury to handle the 16 Trillion dollar debt…
Don't even try to figure out the math behind the magic?