The Muslim President is Doing Exactly As He Said … [1]
We are five days away from fundamentally transforming the United States of America. – Barack Obama, 2008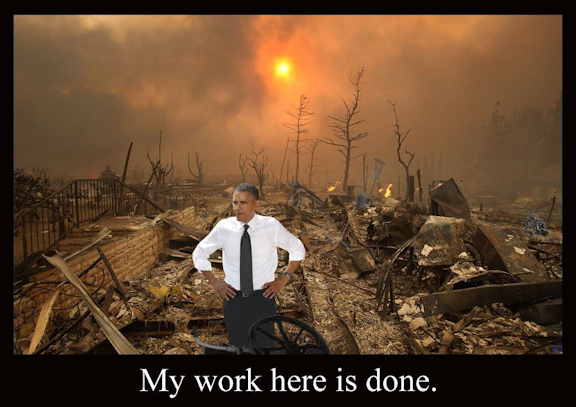 [2]
Obama Allows Millions of Illegals to Stay in US Yet Pushes to Deport Christian Family
Posted
President Barack Obama has done everything possible, legal and illegal, to allow millions of illegal immigrants to remain in the US. He has given directives to the Department of Homeland Security and the US Immigration and Customs Enforcement to not deport illegals unless they have a prior criminal record. Otherwise, he has welcomed them with open arms and has offered them more than he's given to American citizens.
But Obama is not the warm welcome wagon president he seems to be. At the same time he's allowing millions to stay, he is also working hard to deport one specific family. Why? Because they are Christians who only want to homeschool their six children.
Uwe and Hannelore Romeike [3] sought asylum in the United States because their native Germany has outlawed homeschooling. When their kids did attend public school, they were harassed and bullied because they were Christians and the schools did nothing to prevent it. At one point, the German authorities took the children from the parents and fined them thousands of euros.
In 2010, they applied for political asylum in America, the land of the free. A US immigration judge ruled that they were in fact facing persecution from the German government and granted them political asylum in the US. The family moved and settled in Tennessee.
However, the Obama administration is doing everything in their power to rescind the political asylum status and force the family to return to Germany. The White House and Justice Department are so adamant about deporting a Christian family that the case is about to be heard before the Sixth US Circuit Court of Appeals. …
Read Complete Post at

[4]