– The Bottom Line –
When you belong to a death cult, whenever someone dies or better yet is killed, it is cause for celebration. And so with the deaths and mutilations in Boston on Monday, it didn't take long for Islam to start the celebrations. Of course the only regret for these subhumans is that by their standards, Boston was not a very big success – 'only' three humans were killed and 'only' a few dozen mutilated…
You can bet that in the very near future, they will try to 'achieve' better.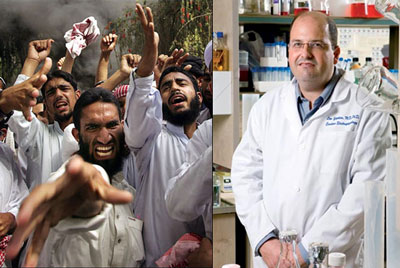 In 2007 Islam and Judaism's holiest holidays overlapped for 10 days.
Muslims racked up 397 dead bodies in 94 terror attacks across 10
countries during this time… while Jews worked on their 159th Nobel Prize.
Lovers of blood and death. "Allah hu akbar." "Great news." "Diz newz is superb." …..
---
AMMAN, Jordan (AP) — The head of an extremist Jordanian Muslim Salafi group says he's "happy to see the horror in America" after the explosions in Boston. …..
---
It's one of the iconic images from 9/11. It's not the one of the planes crashing into the Twin Towers. It's not one of the vast plumes of smoke. It's not the series of pictures showing panicked people jumping into endless space. No, this iconic image is the one that Palestinians dancing in the streets and handing out sweets to celebrate a massive terrorist attack on American soil, one that took 2,996 lives. Well, they're at it again.
The dust hadn't even settled on the ground at the site of the devastating explosions at the Boston Marathon finish line before Islamists started celebrating that so many people in America had been killed and injured. There were reports from Gaza that people explicitly allied with Hamas, Hezbollah, and Islamic Jihad joined with ordinary citizens to dance in the streets, cheer, and pass out candy. …..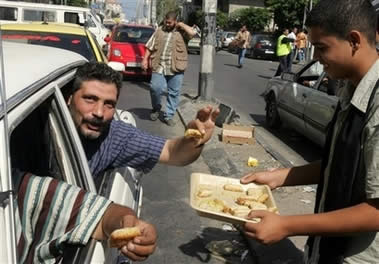 Palestinian Muslims celebrate terrorist attack at Boston Marathon