Savage Jihadi in Syria eats soldier's heart chanting "Allahu Akbar"
Horrific video appears to show Syrian rebel executing kneeling Assad soldiers
Here's the 'freedom fighters' – 'the rebels' – 'the Arab Spring' that THE WHOLE IGNORANT & SUICIDAL WESTERN WORLD is supporting! –
– CAUTION: Shocking Videos –
but just another day for the soldiers of Allah…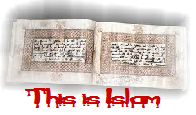 A video uploaded to LiveLeak on Sunday claimed to show a Syrian rebel dismembering a dead Syrian soldier and eating the man's heart.
This chilling new Internet video shows a Syrian rebel leader summarily executing a line of kneeling soldiers loyal to the Assad regime with bullets to the backs of their heads.
Read Complete Post at