"When you meet the unbelievers, strike at their necks…" – Qur'an 47:4 ~~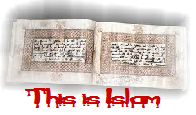 Islam is the Koran, and nothing other than the Koran. And the Koran is the Mein Kampf of a religion that desires to eliminate others- non –Muslims-who are called infidel dogs, and inferior creatures.   The Koran – Mein Kampf is a good analogy except that one is the ramblings of just another dictator while the other is the "Word of God".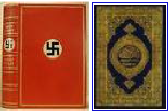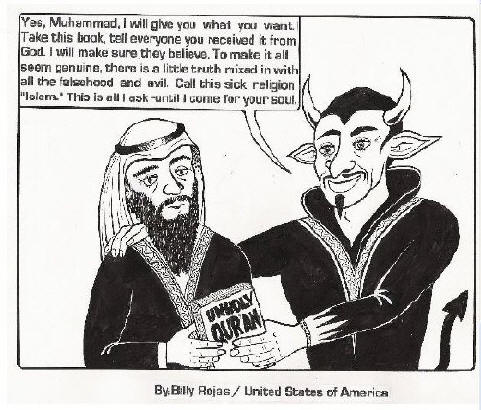 Starting to see the brilliance of Mohamed here? You would think that Hitler was smart enough to see why and how Mohamed's empire has lasted over 1400 years and is still going strong. The reason; Mohamed used the 'pen name' of Allah. How ingenious of this 'prophet of inhumanity'. I mean think about it . Anyone can argue with Hitler's views and opinions but no one dares argue with Allah (GOD !). If Adolf had been smart, maybe the Germans could have had Nazi churches/temples/mosques here in America during WWII! How many Japanese temples were allowed in America after Pearl Harbor was attacked in the name of their 'divine emperor'? – ZERO. How many mosques are there in America 9 years after we were attacked in the name of 'Allah'? – THOUSANDS. The real difference; most Americans still think that Islam is a religion and must be allowed their freedom!  See Mohamed's Poison & Islam & Nazis – Mohamed & Hitler – Wake Up!
Syria: Muslims see cross hanging from Christian's neck, immediately behead him.
Posted by Robert Spencer on January 19, 2014
"Violence against Christians in Syria is becoming 'one of the worst persecutions endured by Christians in this part of the third millennium.'" Shhh! "Talk about extreme, militant Islamists and the atrocities that they have perpetrated globally might undercut the positive achievements that we Catholics have attained in our inter-religious dialogue with devout Muslims." — Robert McManus, Roman Catholic Bishop of Worcester, Massachusetts, February 8, 2013
"Syria: Beheading of a Christian terrifies community," by Martin Barillas for Spero News, January 16: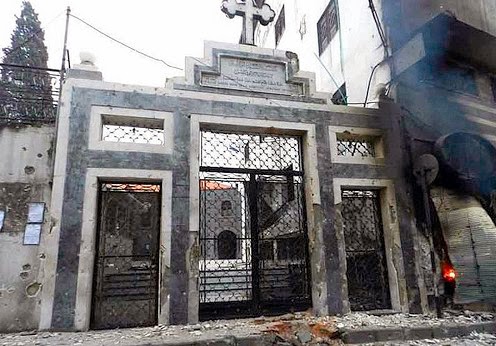 Islamists beheaded a young Christian man and seriously wounded another in attack near Homs, a city in Syria.
 The pair was traveling by car from Homs to a majority Christian village known as Marmarita.
 A group of five armed jihadists intercepted the vehicle in which Firas Nader (29), and Fadi Matanius Mattah (34), were traveling and opened fire.
 When the assailants reached the car and noted that Fadi wore a cross hanging from his neck, he was immediately beheaded.
 They also stole money and various documents, leaving Firas behind when they thought he was dead.
 Following the January 8 attack, Firas managed to escape on foot to Almshtaeih, a nearby town, where he was transferred to a hospital in Tartous.
 Christians recovered Mattah"s desecrated body and brought it to Marmarita, where locals openly expressed grief, fear and deep indignation.
 Aid to the Church in Need (ACN), a Catholic charity, has reported that violence against Christians in Syria is becoming "one of the worst persecutions endured by Christians in this part of the third millennium."
See Complete Post at