The Bottom Line here is that just about every teenage boy was a Beatle after they touched down here in America 50 years ago.    Beatle boots, Beatle hair cut; we all wanted to be a Beatle.  Many of us formed bands to play like them (LOL)  My band was called 'The Just Us' – that's me on the left.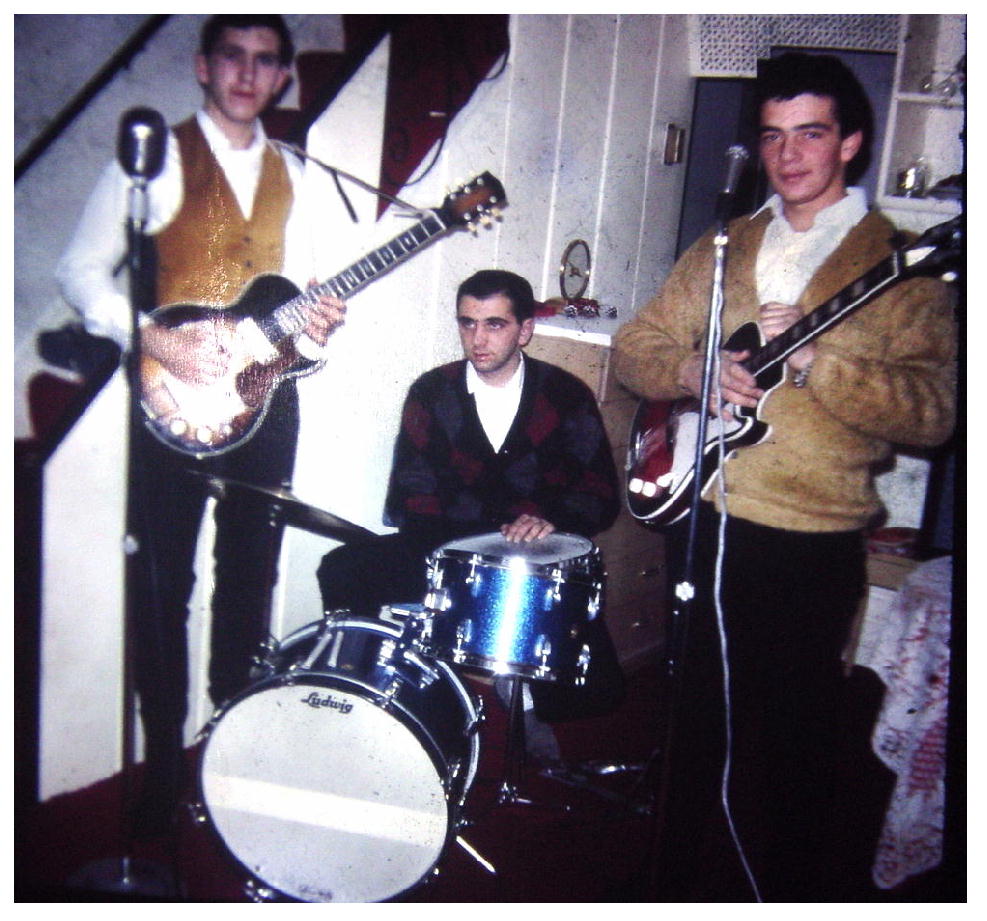 I was a George Harrison wanna be; lead guitar player.  I wasn't 'cute' enough to be Paul or 'not cute' like Ringo (Sorry Ringo – but you did all right…)    Like most those days, we lasted about a year or two and then reality set in; we were definitely not the Beatles…
Anyway it was all pretty innocent and a lot of fun with just the best music ever.  I still to this day say that the 60's used up all the good songs and R&R music – and my kids agree!   Whenever we travel the 60's CD is always played.  They too can't get enough of the likes of Dusty Springfield, The Animals and of course The Beatles.
Enjoy:
It Was 50 Years Ago Today…
Posted on January 9, 2014 by Dave Urbanski
Story by the Associated Press; curated by Dave Urbanski
LOS ANGELES (AP) — Right around this time of the night, on a Sunday, exactly half a century ago, four lads from Liverpool stood before a relatively small audience on the Ed Sullivan Show and played music the way they had been doing night after night for years.
The cultural-changing difference was that The Beatles' rabidly anticipated appearance attracted a much larger number of onlookers than those lucky enough to have entered the television studio in New York City on Feb. 9, 1964.
About 73 million of them, in fact.
When the Fab Four played "All My Loving," "'Til There Was You," "She Loves You," "I Saw Her Standing There," and "I Want to Hold Your Hand," the impact was unexpected and rather immediate…and probably won't ever happen again.

In this Feb. 9, 1964 file photo, Ed Sullivan, center, stands with The Beatles, from left, Ringo Starr, George Harrison, John Lennon, and Paul McCartney, during a rehearsal for the British group's first American appearance, on the "Ed Sullivan Show," in New York. CBS is planning a two-hour special on Feb. 9, 2014, to mark the 50th anniversary of the Beatles' first appearance in America on "The Ed Sullivan Show." (Image source: AP, File)
Read Complete Post at