"Every man's heart one day beats its final beat. His lungs breathe their final breath. And if what that man did in his life makes the blood pulse through the body of others and makes them believe deeper in something that's larger than life, then his essence, his spirit, will be immortalized by the storytellers — by the loyalty, by the memory of those who honor him, and make the running the man did live forever," he told a New Orleans crowd at Monday night's Raw. – Warrior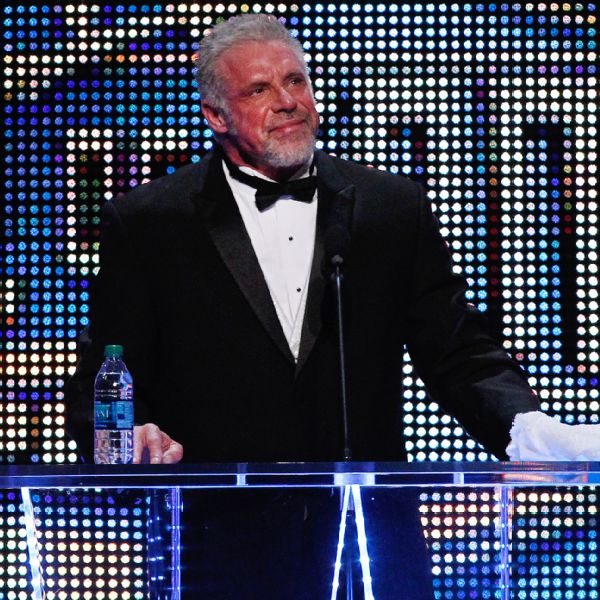 So said James Brian Hellwig, aka 'The Ultimate Warrior', the very night before he suddenly died.
Warrior was inducted into the WWE Hall of Fame on Saturday in New Orleans and spoke these prophetic words inside the ring during Monday's "WWE Raw."    The next day he collapsed while walking with his wife to their car at a hotel, and was pronounced dead at a hospital.
The face-painted Warrior was famous for running to the ring before matches, violently shaking the ropes and giving interviews that were as hurried as some of his matches.
Warrior began his career with the World Wrestling Federation in 1987, and by 1990 he had become one of the biggest stars in the company, rivaling the popularity of Hulk Hogan. Warrior defeated Hogan to win the world title at the SkyDome in Toronto that year.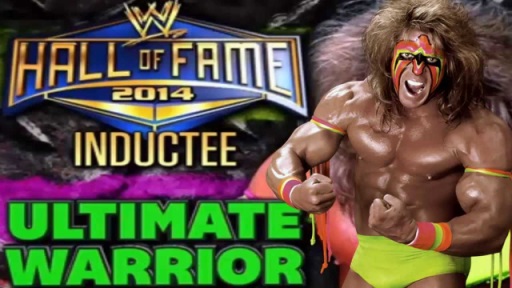 Warrior's induction into the WWE Hall of Fame on Saturday ended an 18-year absence from the company, and he announced he had signed a multiyear deal with the company to serve as an official ambassador.
In what would be his last public appearance, Warrior put on his mask one last time in the center of the ring and addressed a sold-out crowd at the Smoothie King Center in New Orleans on Monday.   His prophetic words will be etched in WWE history and with all his fans. ???? ??? ???? ?????
Born James Brian Hellwig, Warrior legally changed his name in 1993. ?????? ??????
"WWE is shocked and deeply saddened to learn of the passing of one of the most iconic WWE superstars ever, The Ultimate Warrior," read a statement from the company. ????? ??? ????? ?? ???????? "We are grateful that just days ago, Warrior had the opportunity to take his rightful place in the WWE Hall of Fame and was also able to appear at WrestleMania 30 and Monday Night Raw to address his legions of fans. WWE sends its sincere condolences to Warrior's family, friends and fans."
The Ultimate Warriors last speech at Monday Night Raw – April 7, 2014