– The Bottom Line –
Islam is very easy to understand. One need only to read the headlines.
Here's this week's linked list of just a few headlines by the followers of Mohamed: –
Muslim Man Beats His Daughter To Death After Finding Out That She Converted To Christianity [1]  –  Her name was Nanvunani Shamimu, and she was only 17 years old. She and her sister, Nawudo Hasifa, both converted to Christianity after both had a dream of seeing […]
Abu Dhabi Court Frees Devout Muslim Father Who Whipped His Son to Death [2]  –  However, 'not subject to retaliation' is 'a father or mother (or their fathers or mothers) for killing their offspring, or offspring's offspring.' ('Umdat al-Salik o1.1-2). In other words, someone who kills his child incurs no legal penalty under Islamic law."
Muslims Attack Christian Elementary School And Murder Twelve People  [3] –  Twelve people lost their lives in that school, most of them children from the elementary school. Many more of them have lost arms and legs or have other injuries.
Israeli Ambassador to UN: Christian Holocaust is upon Us [4] – In short, what's happening to Christians right now is rapidly becoming a repeat of what happened to the Jews in WWII.
Muslim Stabs Innocent Man To Death In Broad Daylight (CAUGHT ON VIDEO) [5]  –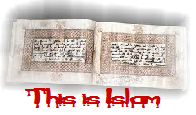 Pastor On Islamic Persecution Of Christians: "they're killing everybody." [6]  –  An Anglican pastor who lives in Bagdad, named Andrew White, who has served the Anglican community at St. George's Church in Baghdad since before the war, had this to say on the Islamic persecution of Christians in Iraq: they're killing everybody. …
Muslim Teenager Murders His Christian Teacher With Evil And Savage Hatred [7]  –  The teacher caught the student smoking in his class. The student disrespectfully cursed the teacher in front of the class, and Ashraf, acting within school guidelines, struck the student. After he was hit, the […]
Nigeria: Devout Muslims Kill 68 in Village Attacks, Shoot Terrified Residents As They Tried to Flee [8]  – This is genocide. This is ethnic cleansing. This is jihad. The world says nothing. Instead, it pursues a vicious Islamic Jew-hating agenda of attacking Israel, the most benevolent and humane country in the Middle East, if not the world. We are descending into a world of savagery sanctioned by the "civilized."   This is the world Barack Obama has made. The world's policeman is no longer on the beat, and the savages know it.