- GLOOG Flyer -


Exposes the Real Cancer on America
4 Page Expose!
- click image -
Too Many Lawyers = Too Much Law

GLOOG - How simple and effective it all started out to be. Just ten very simple laws so easy to understand that even toddlers were taught along along with their first...
---
Honey I Love Another Woman!
OK Babe, not to worry; it's only political. But I do indeed love this women not only for what she stands for but even more so for HOW she represents it! There is no doubt ...
---
~ Insanity is voting another lawyer into office! ~
---
Go Redskins!
On the heels of an NBA owner telling the NBA leadership to shove it, we have an NFL Team President 'diplomatically' telling the Senate 'leadership' to shove it! Of course the real...
---
Go Donald!
I am so jealous of this man. All that money to spend on taking it to those who would destroy free speech. If you listen to just about anybody you would think Donald...

---
The Nail's Hit On The Head!
Political comedy is so powerful simply because usually itís honesty can not be found in the every day media and the PC world in which we now live....
---
~ We Need Leaders - Not Lawyers! ~
---
"These Are Ordinary Muslims"
Leaders in the mosques were telling Muslims to attack Christians and kill them Muhammad Rashid points out to me: "The people who do this are ordinary Muslims, not militant ...

---
Islam - Headlines From Hell
According to all four recognized schools of Sunni jurisprudence, war against the infidel goes on in perpetuity, until "all chaos ceases, and all religion belongs to Allah"....

---
Memorial Day - "It is they"
And then there are those who have been 'left behind'. Those whose hearts have been dimmed and whose world has been shattered forever. It is they who are...

---
~ Voting for another lawyer is the same as changing chairs on the Titanic! ~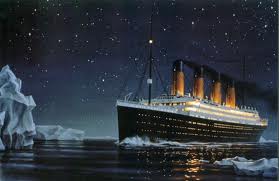 ---
The New Annual Democratic
Calendar

Why stop at 'Gay' Pride Month?
- click image -