The intent of having a category on Islam is to organize all the evidence of Islamic atrocities that occur on a daily basis. There are many great sites that are dedicated to exposing this barbaric ideology. They will be listed on the patriots Links page. Four of the most complete resources are: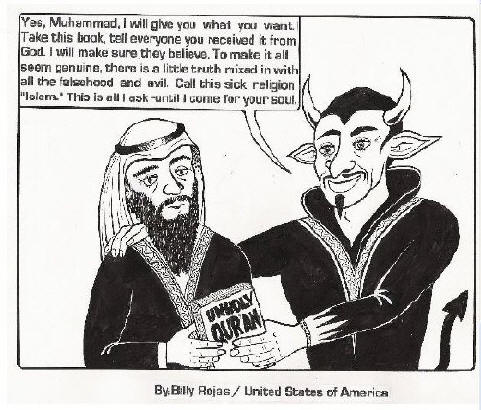 I had originally intended to post each story as a separate post/re-blog with maybe a 'My Take' to introduce the storyline. But there are just so many stories of Islamic Butchery, Hypocrisy, and on and on everyday all over the world. So here we will list the story headline with a link to the original post. Also I will continue to post or re-blog those stories that are extra-ordinary and the full post will be filed under the 'This is Islam' category with the headline only appearing on this page.
A brief study of the following picture will illustrate why it's time to place Islam on the scrap pile of history along with Communism, Fascism, Nazism and Cannibalism.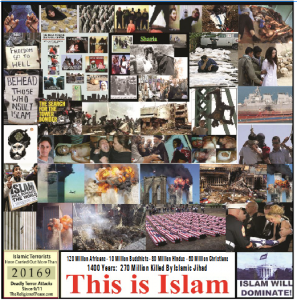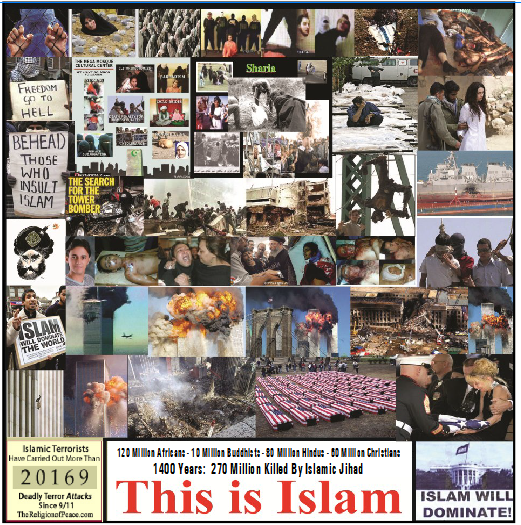 (Click image to enlarge)
"Let not compassion move you" – Qur'an 24:2
"The mosques are our barracks, the domes our helmets, the minarets our bayonets and Muslims our soldiers…" – The Prime Minister of Turkey, Recep Tayyip Erdogan.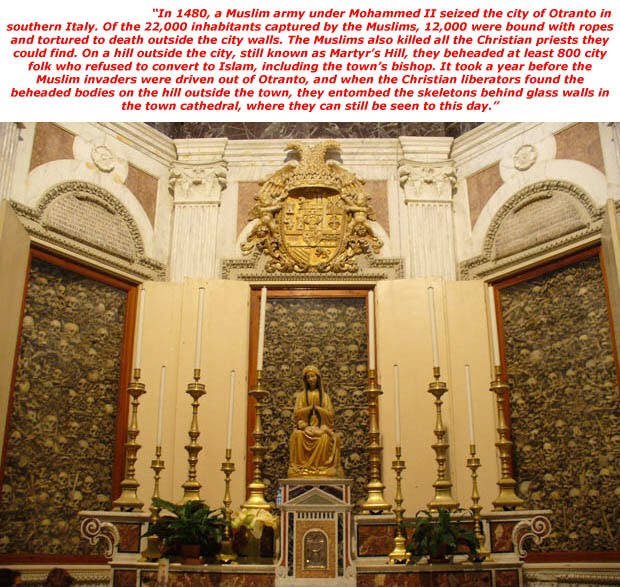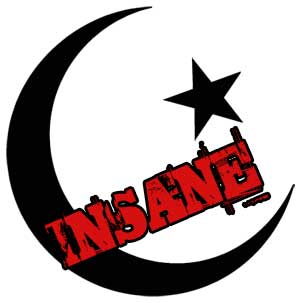 Videos & Straight Talk About The Death Cult – aka:Islam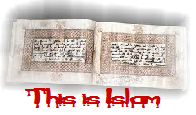 Yes Barack, Muslims Are Part of US History…
3/15/2002: Saudi police 'stopped' fire rescue – policemen "beating young girls to prevent them from leaving the school because they were not wearing the abaya".
8/18/2008: Muslim Girl Drinks Bleach to Escape Marriage, Muslim Women Jailed for being Rape Victims, Muslim "Slave" Bride Beat Everyday
2/13/2009: New York: Founder and CEO of Muslim TV channel beheads wife
3/21/2009: Honor Killings Grow in the West: Islam's Gruesome Gallery
11/7/2009: Round-up of Jihad in America just this past month
8/10/2010: Taliban executes Christian medical team in Afghanistan
9/23/2010: Australian Muslim cleric calls for beheading — who cares?
9/25/2010: Pakistan: Muslims burn Christian Man for Refusing to Convert to Islam as Policeman Rapes his Wife
9/25/2010: Islamic (Sharia) Law: Stoning Video Surfaces from Pakistan **Graphic Warning** Stoned to death
10/2/2010: Pakistan: Muslims murder entire Christian family, including five children
10/5/2010: Mosque Owner and Honor Killer.
10/8/2010: Muslim militia attacks Ethiopian Christians
10/9/2010: UK aid worker Linda Norgrove killed in Afghanistan
10/11/2010: Muslim Sons Arrested in Brutal Murder of their Mom "Bloodbath": Isn't This An Honor Killing?
10/14/2010: Al-Qaeda: Ram cars into crowds for Allah
10/14/2010: Muslim Hard-Liners in Central Java Attack Shadow Puppet Shows
10/17/2010: Canada: 13-year-old Muslim girl beaten to death amid ongoing dispute over prayers
10/18/2010: UAE High Court: Beat Your Wife, Just Don't Bruise Her
10/21/2010: Jihad in the Philippines: Muslims Bomb Bus, 9 Dead
10/25/2010: Washington, D.C.: Muslim charged over plot to bomb subways with suitcases
10/26/2010:NYC Muslim Arrested, Planned to Join US Army to Kill US Troops
10/28/2010: 2 Girls, 15 & 18 – Executed by Muslim Firing Squad
10/29/2010: Muslim Country Politics: Chop Off Christian Professor's Hand, Win Local Election
10/31/2010: Baghdad church attack: Jihadists "came into the prayer hall and immediately killed the priest"
11/1/2010: Yemen/Chicago synagogue jihad bomb suspect blew up his own brother
11/3/2010: Islam Attacks: Booby-Trapping Bodies of Dead U.S. Soldiers
11/3/2010: Imitating Muhammad: 80-year-old Muslim marries 14-year-old girl
11/4/2010: Islam's War on Women: Bulletin of the Oppression of Women
11/4/2010: Islamist Dead Zones
11/5/2010: Russia: Muslims Set Three Churches Ablaze
11/9/2010: Pakistan: Christian woman sentenced to death for "blasphemy"
11/11/2010: UK: Muslim protestors disrupt Armistice Day commemoration: "British soldiers burn in hell," "Islam will dominate"
11/16/2010: Muslims Torch Christian Homes in Southern Egypt
11/17/2010: Jihad in Grade School: Muslim Students Make Death Threats to Classmate Who Supported British Troops
11/18/2010: Pakistan: Man accused of blasphemy shot dead after being released from jail
11/22/2010: Sweden: Wife of suicide bomber says "What he has done is right. I'm proud of him"
11/22/2010: Moderate Muslim Moe the Beheader in Trouble Again
11/23/2010: Children Under Sharia Law, Part 7: British Muslim Kids Being Taught How To Cut Off Hands in School
11/24/2010: Iran to execute Christian pastor, a former Muslim, for apostasy
11/25/2010; Israel: "High percentage" of women murdered by husbands are Muslims, police do little
11/30/2010: Bulletin of Christian Persecution Nov. 19-Nov. 30, 2010
12/01/2010: A Muslim man has been arrested for killing his teenaged daughter who was in love with a Hindu
12/04/2010: Islamic cleric in Pakistan offers $5,800 reward to anyone who kills Christian woman accused of blasphemy
12/07/2010: The Hatred of the Muslims: Rejoicing in the Horror of Jewish Charred Dead Bodies, Allahu FUBAR
12/09/2010; Underage marriages are allowed in Islam, says Nazri
12/12/2010: The Truth About Islam – Video of Islam in Sudan
12/14/2010: Bulletin of The Oppression of Women Oct 30 – Dec 11, 2010
12/14/2010: Pakistan: Muslims beat evangelist into unconsciousness, set him on fire
12/20/2010: Islamic jihadists plotting to poison multiple U.S. buffets and salad bars
12/21/2010: Bangladesh: Woman dies after receiving 40 lashes in Sharia punishment
12/22/2010: 'Christmas is evil': Muslim group launches poster campaign against festive period
Merry Christmas from Islam
12/25/2010: Nigeria: At least 31 dead in Christmas Eve bombings
12/25/2010: Christmas jihad attacks on churches in Philippines, Nigeria
12/25/2010: Sharia forbids the construction of new churches. Catholics celebrate Christmas Mass in parking lot
12/25/2010: Turkish Muslim Troops Stop Church Services in Cyprus on Christmas, Defrock Priests
12/26/2010: Nigeria: Pastor killed in front of his church, other churches targeted in arson rampage
And A Happy New Year, If You Live …
12/27/2010: Bulletin of Christian Persecution Nov. 29 – Dec. 27, 2010
12/27/2010: UK: Nine arrested jihadists planned Christmas bombings of London Stock Exchange, Big Ben, US Embassy, Westminster Abby +++
– 2011 –
1/4/2011: Islamic cleric says Egypt church bombing was in accord with Islamic teaching
1/18/2011: "Somali Mother of Four Slaughtered for her Faith,"
1/25/2011: Hamas imam: "Please, Allah, kill all the Jews"
1/25/2011: Pakistan: Misunderstanders of Islam murder 15, //wound 70
1/26/2011: Muslim Honor Killers Go on Trial in America:
2/3/2011: Egypt: Muslims attack Christian families, murdering 11
2/8/2011:Afghanistan: Red Cross worker to be hanged for converting to Christianity
2/23/2011: Pakistan: Brother murders sister in honor killing
2/23/2011: Horrific Honor Killing in Germany, "100 Stab Wounds" in 21-Year-Old Mom-to-be
3/26/2011: Muslims Attack Christian in Egypt, Cut Off His Ear
3/29/2011: Islamic Law: Muslim Girl, 14, Lashed to Death for Rape
4/12/2011: Muslim father slits daughter's throat 28 times to "uphold family honor"
4/13/2011: 1,000 Muslims attack Christian village: "Almost every home in the village was destroyed, and some elderly people were reported to have been burnt to death in their homes"
4/14/2011: Bulletin of Christian Persecution March 22 – April 14, 2011
4/15/2011: Islamic "Family Honor" – Selling Daughters into Sex-Slavery for Sheep
4/19/2011: Islamic honor killing in Kentucky: Muslim slits throats of his three children, rapes his wife and hits her with a hammer
4/19/2011: Charred bodies line road as Muslims rampage after Muslim candidate loses election
4/20/2011: Muslims Throw Their Women Overboard Overcrowded Refugee Boats Enroute to Europe
4/26/2011: Nigeria: Over 60 churches burned in Muslim north
4/27/2011: Muslim Liars: How the Muslim Students Association Deceives the Naive
5/2/2011: 20-year-old Woman Dead; Stepfather Charged with Murder
5/3/2011: Bulletin of Christian Persecution April 15 – April 30, 2011
5/7/2011: Muslims kill 17 Christians, including wife and three children of a pastor
5/10/2011: Sharia Law: Sheikh's Fatwa Permits Sex with the Dead
5/13/2011: White teenage mother stabbed to death and dumped in canal after having baby with married Muslim
5/15/2011: Two Muslim Women Murdered Their Daughters for Marrying Non-Muslims
5/22/2011: Thousands of Muslims Surround Church in Egypt, Prevent Its Reopening, Hurl Stones at the Church and Christians
5/26/2011: Muslims desecrate Christian tombs, gang-rape Christian woman
5/28/2011: My G-d, they have given over their wives and daughters so as ….. not to offend Muslims.
5/30/2011: UK Apartheid: Muslims Slash Teacher's Face and Fracture His Skull
5/30/2011: Muslim girl, 19, "stoned to death after taking taking part in beauty contest,"
6/1/2011: Muslim rapes Christian Toddler for Failure to Convert to Islam
6/3/2011: Minnesota Muslim Woman Passing Out Qurans Stabs Two People
6/5/2011: The Latest From 'The Diarrhea of Civilization'
6/6/2011: Muslim Woman Seeks to Revitalize the Institution of Sex-Slavery
6/5/2011: Palestinian Accused of Brutally Stabbing Israeli Family: I don't regret what I did, and would do it again.
6/8/2011: Christian girl being sexually abused to make her convert to Islam
6/26/2011: Egypt: Hundreds of Muslims Torch 8 Christian Homes on Rumor of Church Construction
7/4/2011: NEWS ALERT: Afghan Man Beheaded For Faith In Christ
7/19/2011: 32 year-old Iranian pastor, must reject his Christian faith or be put to death.
7/27/2011: Muslim Guns Down Six Daughters To Cleanse Family's "Honor"
8/2/2011: 'Moderate' Muslim Plots Jihad Mass Murder at Fort Hood
8/3/2011: Muslim Rapes Christian Toddler for Failure to Convert to Islam
8/8/2011: Islam & The Annihilation of Civilizations
8/18/2011: Muslims urged to bomb military funerals as new way to bring terror to America
8/27/2011: Somali jihadists behead 11 in Mogadishu
8/29/2011: Bulletin of Christian Persecution July 27 – August 29, 2011
8/31/2011: Father slits throats of three daughters raped by Gadhafi's troops
9/03/2011: Jordanian man kills his 24-year-old widowed daughter in hospital after she gave birth to twins
9/28/2011: Father and Baby Stoned to Death by Muslims in Israel
10/09/2011: Muslims Murder 24 Christians in Worst Cairo riots since Mubarak ouster
10/22/2011: Father accused in multiple honor killings says "Were they to come to life, I would do it again"
10/24/2011: Turkey's Devout Prime Minister Erdogan would rather see Turks die than have them rescued by Israelis
10/26/2011: Saudi cleric offers $100,000 to anyone who kidnaps Israeli soldiers
10/28/2011: Bulletin of Christian Persecution October 2 – 28, 2011
10/30/2011: Muslims Stone Catholic Festival-Goers in France
10/30/2011: Christian Murdered By Muslim Classmates for Wearing a Cross:
11/2/2011: Jihadists murder six Buddhist civilians by bombing their car and then raking it with gunfire
11/2/2011: Jihad Mom: Palestinian Woman Filled With 'Pride and Joy' That Fifth Terrorist Son Is Killed
11/2/2011: Muslim Beheads Pregnant Fiance in Honor Killing
11/3/2011: Muslims firebomb French magazine office over Mohammid
11/5/2011: Islamic jihadists boast of murdering 67 people
11/13/2011: Gaza jihadist prays to Allah: "You have made our killing of the Jews an act of worship, through which we come closer to you"
11/13/2011: Forcibly married off at age six, nine-year-old Muslim child bride is hanged upside down, cut with a kinife, and doused with acid for being a bad housekeeper
11/14/2011: Jihadis take down 130 Christians, bomb ten church buildings
11/14/2011: Saudi Barbaria: Woman to be flogged because she drove a car
11/16/2011: Muslim cuts sister's throat to cleanse family honor

11/17/2011: 70% of American Muslims Say US Should Impose Sharia: Legalized Polygamy
11/29/2011: At Least 45 Christians Murdered to the Cries of Allahu Akbar in Nigeria
11/30/2011: Muslims bomb Philippines hotel packed with wedding guests killing 3, injuring 27
12/03/2011: Muslims Rampage in Iraqi Kurdish city after Friday Prayers
12/14/2011: Islamic supremacists decapitate statue of Virgin Mary
12/15/2011: Hamas marks 24th anniversary, boasts of killing 1,365 Israelis
12/15/2011: Taliban murder British doctor who saved 2,000 Afghans
12/15/2011: Bulletin of the Oppression of Women Nov. 15 – Dec. 14, 2011
12/16/2011: Taliban cut nursing woman's breast, asked others to eat pieces
12/17/2011: Islamic scholar: "Saying Merry Christmas is worse than fornication or killing someone"
12/22/2011: Baby Born Out of Wedlock Must Be Adopted To Save Her From Islamic Honor Killing
12/27/2011: Islamic honor killing in Texas: "Santa" who murdered family on Christmas morning was Muslim who didn't like his daughter dating a non-Muslim
12/28/2011: Muslims Murder Three-Year-Old Girl and Her Parents As They Sleep
– 2012 –
1/3/2012: Muslim Mobs Brutally Stab "Father Christmas" to Death While Screaming "You Infidel!"
1/7/2012: Muslims Attack Christian Group at Town Hall Meeting, Killing at least 20 Christians
1/14/2012: Child suicide bombers: "They told us the bombs would not kill us, only the Americans would die and you can come back to us"
1/15/2012: PA Mufti calls for the killing of Jews quoting Islamic Hadith
1/16/2012: Muslim hacks daughter to death with axe for dating a Christian
1/18/2012: Muslim Beats His Girfriend and Kills Her Unborn Baby Because She Saw Male Doctor
1/19/2012: Bulletin of the Oppression of Women Dec. 16, 2011 – Jan. 18, 2012
1/20/2012: Muslims in Egypt Burn Christian Homes and Shops, Attack Church Screaming Allahu Akbar
1/22/2012: Palestinian Muslim jails daughter in bathroom for 9 years
1/25/2012: "Strict Muslim" Kidnapped, Raped four women at knifepoint to 'punish them for being on the streets at night' including 15 year old
1/30/2012: Afghan Woman Strangled to Death By Husband for…Giving Birth to a Girl
2/1/2012: Palestinian kids created as "fertilizer," to saturate the land with blood
2/5/2012: As Islam Spreads, So Do 'Honor' Killings
2/12/2012: Egyptian Cleric: Beheading Them Should Be Easier than Cutting the Buttons off Their Shirts
2/16/2012: Colorado student who wouldn't sing song praising Allah quits school after death threats
2/17/2012: Muslim Mom Honor Murders Her 16 Year-Old Daughter Over Gossip
2/17/2012: Devout Muslim Homicide Bomber Targeted US Capitol Building, Synagogues, and Military Installations in the cause of Islam
2/19/2012: Muslim Persecution of Christians: January 2012
2/20/2012: Muslim stone Christians on Temple Mount
2/23/2012: Iran sentences Christian pastor to death by hanging for rejecting Islam
2/29/2012: Bulletin of Christian Persecution January 29 – February 29, 2012
3/4/2012: Muslims desecrate Christian war graves in Libya
3/10/2012: Ex-Muslim: "My mother wants me dead"
3/10/2012: Over 90 rockets hit Israel since Friday
3/11/2012: At Least 10 Killed as Muslim Homicide Bomber Attacks Catholic Church During Mass
3/12/2012: Top Muslim scholar says any one who insults Prophet should be killed, even Tweeters
3/14/2012: Muslim teenager kills herself after a judge forces her to marry her rapist
3/19/2012: Muslims kill American teacher in Yemen
3/21/2012: Islamic Jew-Hatred: French Muslim Was Jewish Day School Shooter
3/22/2012: Muslim Leader Calls for Destruction of all Christian Churches in Arabian Peninsula and Obama and the World Remain Silent
3/23/2012: Muslim Group Promises Continuation of Jihad Massacre of Jews, Praises French Jihad Murderer, Claims Responsibility
3/23/2012: Muslim Posted Video of the Cold-Blooded Murder of Little Jewish Girl
3/25/2012: Muslims March to Honor Jew-Killing Jihadi, Mohamed Merah, in Toulouse
3/25/2012: Muslim Persecution of Christians: February 2012
4/1/2012 Muslim kills daughter for having US actors on her mobile phone
4/8/2012: Islamic supremacists destroy crosses in cemetery, smear feces on church fresco, demand that priest convert to Islam
4/8/2012: "Submit to Sharia or get out" of Sudan: Christians must become citizens today or be deported, in bid to rid country of Christianity
4/8/2012: Married off at five years old — in northern England
4/9/2012: Jihad kills 38 on Easter Sunday bombing in Nigeria
4/10/2012: Death to Churches: Christian Holidays in the Islamic World
4/14/2012: Mali: Sharia imposed in Timbuktu, Muslims demolish churches, behead Christian leader, compile list of other Christians they plan to behead
4/19/2012: "Palestinian" sentenced to death for selling home to Jews
4/25/2012: Christian Villagers Forced to Pay Muslim Cleric to Get Drinking Water
4/26/2012: Pregnant woman Honor Murdered by her husband (arranged marriage), his parents and his brother-in-law
4/26/2012: Egypt's Islamic supremacist-dominated Parliament mulling laws legalizing child marriage and sex with corpses
4/29 2012: Muslim Persecution of Christians: March, 2012
5/20/2012: Muslim Persecution of Christians: April 2012
5/21/2012: "A fatwa was announced in a mosque on May 11, stating that any woman using a cell phone will have acid thrown in her face"
5/21/2012: Muslim parents "murdered their Westernised teenage daughter in front of her sister
5/27/2012: Zanzibar: Islamic supremacists riot, burn churches
5/28/2012: France: Muslims stone Christians in church during mass
5/30/2012: Muslims stab Russian journalist 20 times for "insulting" Muhammad
6/2/2012: Muslims murder 15 Christians in jihad/martyrdom attack on church
6/3/2012: Islamic supremacists poison 97 more girls for the crime of going to school
6/4/2012: Islamic holy man and his wife are jailed for mutilating the genitals of their four daughters
6/4/2012: Muslim Yelling "Allahu Akbar" Beheads His Wife In Front of Their Six Children Before Throwing Her Dismembered Head From Roof of Their Apartment
6/5/2012: Horrific Decapitation Video – This is Islam – Again
6/8/2012: Egyptian "Honor": Brothers Butcher Mother, Sister, and Aunt
6/14/2012: Honor Islamic Murder in Kuwait: Four brothers kill teen sister on orders of father
6/17/2012: Muslims desecrate WWII servicemen graves in Libya again
6/17/2012: Muslim mom beat 10-year old daughter for 45-minutes for not reading enough Koran
6/17/2012: Muslim group in Egypt: "Eating tomatoes is forbidden because they are Christian"
6/18/2012: Muslim mob hacks non-Muslim to death for marrying Muslim girl
6/22/2012: Egyptian beats pregnant wife to death for not voting for Muslim Brotherhood
7/1/2012: Egypt: Muslims murder two Christians for not voting for Muslim Brotherhood
7/1/2012: Muslim Persecution of Christians: May 2012
7/5/2012: Woman and Two Children Beheaded in Afghan "Honor" Killing
7/7/2012: Egypt: Muslims murder two Christians for not voting for Muslim Brotherhood
7/8/2012: Taliban shoot woman 9 times, men cheer "Allahu Akbar!"
7/9/2012: 50 Christians burned alive inside pastor's home by Muslims
7/12/2012: The death cult hopes to destroy Pyramids
7/15/2012: Muslim tourists buying underage girls for temporary marriage, using and abandoning them
7/21/2012: Muslim kills two daughters in honor killing
7/25/2012: Muslim "repeatedly ran over" his sister to make sure she was dead
7/29/2012: Woman burnt alive in front of daughters\
8/1/2-12 ; Bulletin of Christian Persecution June 28 – July 30, 2012
8/6/2012: Muslims storm church during worship service, murder at least 19 Christians
8/7/2012: Muslim father axes his wife and daughters to death in honor killing
8/10/2012: ***GRAPHIC**** Hindu women chopped into pieces by Muslims in Indi
8/12/2012: Afghan policeman murders American soldiers he had invited for Ramadan meal
8/20/2012: Muslim Proud How He Killed His Wife – Would 'Do It Again'!
8/25/2011: The rockets rain on Israel as the Muslims continue their relentless war against the Jews.
8/28/2012: 17 Afghans beheaded by devout Muslims for going to dance party
8/31/2012: The World's 1st Mosque – No Surprise Here…
9/1/2012: Children Massacred – Who Cares…..
9/9/2012: Bulletin of Christian Persecution July 30 – Aug. 31, 2012
9/9/2012: Muslim clerics agreeing to marry girls as young as 12, as long as parents don't tell anyone
9/10/2012: Muslims shoot three converts from Islam to Christianity
9/14/2012: Four Americans Killed: "Their Deaths Are All Nothing…"
9/19/2012: Muslim Dad 'tied daughter to tree and hacked her to death with an ax because he was ashamed she worked in a beauty salon'
9/19/2012: A Muslim Prayer
9/29/2012: Muslims beat bishop as he was leaving church
9/30/2012: Muslims Murder More Christians in Nigeria
9/30/2012: Muslims torch Buddhist temples, homes
10/3/2012: Muslims lash schoolgirl 101 times for dating Hindu, 7 arrested
10/5/2012: Muslim family burns and beats daughter, padlocks her to bed for refusing arranged marriage
10/8/2012: Bulletin of Christian Persecution August 31 – October 6, 2012
10/11/2012: Muslim mother's throat slit for letting children adopt Canadian culture
10/10/2012: Muslim mob chanting "kill Christian infidels" sets fire to Christian home on suspicion of blasphemy
10/17/2012: Afghan girl 'beheaded for refusing prostitution'
10/20/2012: Muslims kill 30 in latest attack on Nigerian Christians
10/26/2012: Syria: Muslims Murder Catholic Priest in Name of Revolution
10/26/2012: Muslim cleric preaches peace, is immediately shot dead
10/28/2012: Muslim commits mass murder with jihad/martyrdom bomb at Catholic Church
11/1/2012: Muslim Cuts Off Girlfriend's Nose and Breasts Because She Wanted to Leave Him
11/1/2012: Muslim parents murder 15-year-old daughter with acid after seeing her talking to a young man
11/2/2012: Mother murdered son for 'failing to learn the Koran'
11/2/2012: Muslim jihadist's throwing acid onto the face of Pastor Umar Mulinde
11/11/2012: Iran: Four women stoned to death
11/11/2012: Gaza Savages Time Their Rockets to Kill Children
11/12/2012: Muslim Slits the Throats of His Two Children to Punish His Wife
11/15/2012: Some 200 rockets hit Israel since start of latest Gaza escalation
11/16/2012: Hamas Put Rocket Launch Sites Next to Mosques, Children's Playground
11/16/2012: List of Palestinian rocket attacks on Israel, 2012
11/17/2012: Muslims threaten to kill Kim Kardashian after "Praying for everyone in Israel"
11/18/2012: Muslims Destroy Dozens of Churches In Tanzania, Demand Heads of Pastors
11/19/2012: Hamas to Israelis: "We've missed the suicide attacks. Expect us soon at bus stations and in cafés"
11/19/2012: Dead child cradled by Egypt's PM was killed by Hamas
11/19/2012: Jihad school: Shocking images of children as young as five being trained as murderers11
11/20/2012: Horrifying Video: Palestinians Drag Body Through Street
11/21/2012: Hamas TV after Tel Aviv bus bomb: "Allah willing, we will soon see black body bags"
11/21/2012: Savages of Hamas pass out candy to celebrate Tel Aviv bus jihad murders
11/22/2012: Muslims burn down church, shops, homes, after Christian accused of "insulting the Prophet Muhammad," four dead bodies
11/23/2012: The "dead-baby strategy"
11/26/2012: 'Peace IS Un-Islamic'
11/27/2012: Hamas: Killing Jews is worship of Allah
11/29/2012: Two Afghan Men Arrested After Beheading Teen Girl Who Refused Their Marriage Proposals
11/29/2012: Grim milestone approaching: 20,000 jihad terror attacks worldwide since 9/11
12/2/2012: Muslims shouting "Allahu akbar" torch three churches, government buildings
12/2/2012: Muslim murders his teenage sister for dating a boy his family didn't like
12/2/2012: Muslims murder 10 Christians and burn their homes
12/2/2012: Syria's civil war a cover for killing Christians?
12/10/2012: Syrian jihadist rebels make child behead prisoner
12/13/2012: Islamic supremacists give woman 100 lashes for giving water to a male visitor
12/19/2012: Muslim parents beat, torture, confine girl and burn her face for converting to Christianity
12/23/2012: Christianity 'close to extinction' in Middle East
12/25/2012: Muslims Open Fire on Midnight Mass at Nigerian Church: Kill Pastor, six worshippers and set church ablaze
12/25/2012: Second Church Attacked by Muslims, Death Toll at 12 Christians
12/27/2012: Six family members murdered in Islamic honor killing
12/28/2012: Saudi Arabia: 41 people arrested for "plotting to celebrate Christmas"
12/29/2012: Sharia amputations in Mali: "This is in the Koran. That's why we do it."
12/29/2012: Muslims shouting "Allahu akbar" murder fifteen by slitting their throats
12/30/2012: Half and two-thirds of Christians in the Middle East have left or been killed over the past century.
2013
01/01/2013: Syrian Rebels Behead Christian Man and Feed His Body to Dogs
01/01/2013: France: Muslims celebrate New Year's Eve by burning 1,200 cars
01/01/2013: Global Jihad 2012: The Body Count: List of Islamic Terror Attacks For the Past 30 Days
01/02/2013: Muslim inmate murders his wife when she visits him in prison, where he's doing time for murdering her relatives
01/07/2013: Muslim mob fires on Christians celebrating Christmas
01/08/2013: Terrified 15-year-old escapes her 90-year-old beefcake hubby
01/11/2013: Here's The Video – Any Questions?
01/15/2013: Christmas tree jihadist hoped to murder tens of thousands of people
01/17/2013: Egypt court sentences Christian family to 15 years for converting from Islam
01/18/2013: Disaster: All American hostages in Algeria reported killed
01/29/2013: Christian woman repeatedly stabbed, a crucifix carved onto her naked corpse
02/02/2013: Saudi Cleric Confesses to Murdering 5-Year-Old Daughter Over Virginity Concerns — Gets a Fine & Brief Jail Time
02/02/2013: The Teachings of Islam – To Children…
02/08/2013; Jihadists shoot dead NINE female health workers as polio revenge attacks spread
02/12/2013: Islam – You Can't Even Imagine This Evil…
02/13/2013: In Memory of Ilan – (Caution: This is Islam)
02/19/2013: Muslims launch 50 coordinated bomb and arson attacks, murdering three people and injuring nine
02/19/2013: Islam and Civilization – 'Never the train shall meet'…
02/21/2013: Teen Girl Doused with Acid for Refusing to Marry
02/21/2013: Islam or Death: The ongoing and ignored persecution of Egyptian Christians by Islamists
02/22/2013: Muslims Behead Another Christian Pastor
2/23/2013: Muslim accused of beheading 2 Christians in U.S.
2/25/2013: Week After Hacking a Priest to Death, Muslims Burn Down a Church
2/26/2013: Muslim throws his daughter down a well after objecting to her romantic relationship
3/03/2013: Muslims murder 13 Christian factory workers "in gruesome manner"
3/05/2013: Up to 100,000 Christians have fled Muslim Brotherhood Egypt
3/13/2013: Muslims torch 160 Christian homes and two churches
3/14/2013: Muslim Woman proud of her slaughter and would do it again
3/21/2013: Islamic TV 'Preacher' – A New Low – Even for Islam…
3/22/2013: 15-year-old girl's stepdad raped her for years, murdered her baby; Islamic court sentences her to flogging for "sex outside marriage"
3/31/2013: CBS – Muslim Genocide of Christians in Syria
3/31/2013: Muslim Persecution of Christians: January, 2013
3/31/2013; Muslims Slaughter 50 Christians in Easter Attack
4/1/2013: Man shouts "The will of Allah. This is the will of God" when gunning down his father at church
4/1/2013: Jihadists Behead Cleric, parade body and "laid his head on a minaret"
4/4/2013: Coptic Boy Kidnapped at Knifepoint, Abductors Open Fire on Church
4/10/2013: Syria: Christian beheaded and his body thrown to the dogs
4/15/2013: Jordanian Muslim leader "happy to see the horror in America" over Boston terror bombings
4/15/2013: Muslims cheer terror bombings in Boston
4/17/2013: Pregnant woman has throat slit, stomach cut open in horrific 'honor' killing in Jordan
4/24/2013: Muslim screaming "Allahu akbar" slashes rabbi's throat
4/25/2013: Islamic jihadists murder 21 in axe, knife and arson attack
4/25/2013: Egyptian Muslims murdering Christians with impunity
4/30/2013: The Diarrhea of Civilization – Video
5/7/2013: Jordan woman dies after brother stabbed her 20 times in face and chest in honor killing
5/7/2013: Jihad-martyrdom suicide attacker murders 12
5/7/2013: Muslim rioters beat people to death to enact sharia law in Bangladesh
5/12/2013: Australian woman raped by Muslim gang, then jailed for having sex outside of marriage
5/12/2013: Pope canonises 800 Italians beheaded by Muslims for refusing conversion or submission to Islam
5/16/2013: Syrian jihadists screaming "Allahu akbar" murder eleven "apostate" Syrian soldiers in accord with Sharia court ruling
5/16/2013: Horrific video appears to show Syrian rebel executing kneeling Assad soldiers – Warning -Graphic Video
5/17/2013: Muslims gun down Christian leader
5/19/2013: 8 Year Old Muslim 'Bride' Bleeds To Death on her 'wedding' night
May 22 – June 21, 2013 Please Google Here
5/22/2013: Pennsylvania: Muslim Threatens to Kill Mom, Boyfriend over Pork
5/22/2013: Muslims murder two Christians and destroy churches in four villages
5/23/2013: British Graves Desecrated with Islamic Graffiti
5/23/2013: Syria rebels 'beheaded a Christian and fed him to the dogs'
5/25/2013: Mother, two daughters honor murdered over video of them enjoying the rain
5/26/2013: Syrian 'rebels' behead man, execute 2 women – Story & Video
5/30/2013: Jihadis murder six soccer fans and wound 10 others with roadside bomb near playing field
6/13/2013: Study: 81% of US Mosques Promote Jihad
6/18/2013: BRUTAL BEHEADING OF BOY AND EXECUTION OF WOMAN BY SYRIAN REBELS
6/23/2013: Syrian child tied up in chains and forced to watch the murder of her parents
6/26/2013: Obama-backed-syrian-jihadists-behead-people-in-front-of-large-cheering-crowd
6/30/2013: WARNING GRAPHIC VIDEO – Syrian Jihadists behead Catholic priest
7/05/2013: Muslims burn down 23 houses belonging to Christians
7/6/2013: Muslim group slaughters 30 in jihad attack on school, burning children alive
7/6/2013: Muslims shoot dead a Coptic Christian Priest in Egypt.
7/14/2013: Muslim leader says he fully supports school massacre, says "Western education schools" are "plot against Islam"
7/14/2013: "Muslim fundamentalists are killing our priests, kidnapping our women and burning our churches."
7/21/2013: Muslim-rioting-in-France-escalates-20-cars-torched-Muslim-rioters-fire-on-police
7/29/2013: Muslims Loot Italian Church, Defecate on Altar…
7/30/2913: Laughing Muslim gang pour acid over mother as she walked her 6-year-old twins home from school
7/31/2013: Muslims burn, loot five churches, numerous Christian homes and shops
7/31/2013: Muslim cleric Instructs European Muslims on Wife Beating,
8/4/2013: Gunmen kill pro-regime family near Damascus
8/4/2013: Syrian rebels seize city, order Christians to convert to Islam or leave
8/6/2013: Muslims break into couple's home and beat pregnant woman, killing her unborn child, to punish them for violating Sharia
8/8/2013: California: Muslim on "mission from Allah" fatally stabs store clerk 17 times
8/8/2013: Ramadan Kill Kids-a-thon: Muslims Throw Explosives Inside Christian School In Jakarta
8/8/2013: Ramadan Bombathon: Muslims bomb Buddhist temple in Indonesia while about 300 devotees were inside praying
8/9/2013: Muslim Brotherhood Gunmen kill church pastor's niece, 10, in Egypt church attack
8/13/2013: Muslim sets his daughter on fire, kills her for her Facebook relationships
8/14/2013: Muslim Brotherhood supporters torch three churches
8/15/2013: Muslims seize church, convert it into a mosque
8/15/2013: Islamic jihadists murder 33 people with car bombs
8/16/2013: (Graphic) Shocking Video Purports to Show Syrian Rebels Executing Child