–  The Bottom Line  –
It was the first play, just twelve seconds into the game.   The Denver Broncos made a mistake that you rarely if ever see, especially by an NFL Superbowl team.  The snap was over the head of Payton Manning and instantly the Seahawks were ahead 2-0!  Yes everybody was shocked, that is except the Guy who designed that ridiculous error; God!
That's right.  As soon as that happened yours truly told his kids 'it's over.'  The Seahawks are going to win!  They looked at me with that look they give me so often when they think I'm joking around or giving them my all too often tongue-in-cheek statement.  But I told them that I was serious and that when a play as miraculously good, or in this case bad, as that happens God is telling you who he favors!   I told them that 'God is favoring the Seahawks and that means that the Seahawks will win the game because no one beats God'!  Not Payton Manning or any of the greatest in any game.  Just ask them!
And sure enough as we all know, so it came to pass.  I mean the best offense in the NFL couldn't even score or get even close except once the whole game?   Not even close enough to score any field goals!   Not to take anything away from the Seahawks but it makes no sense at all unless 'you know who' gets involved!
Anyway, I didn't think of it before the game but I never could understand why the Broncos let Tim Tebow go after he brought them to the Playoffs his first year.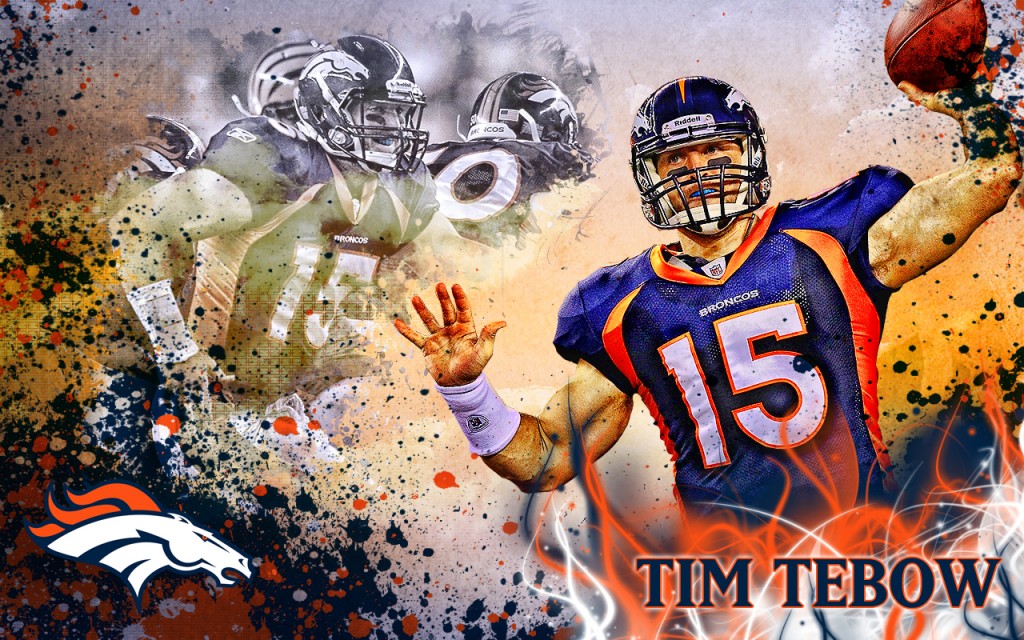 The Broncos were 1–4 before he became the starter, but began winning with him on the field, often coming from behind late in the fourth quarter until they won their first AFC West title and first playoff game since 2005, defeating the Pittsburgh Steelers in overtime.[
Think about it.  You get a 2 time Heisman winning quarterback, first pick in the draft, and he ends up bringing you to the playoffs his first year and you let him go!   And oh yeah, he just happens to be one of the best role models in all of sports and a very humble lover of his religion and helping others.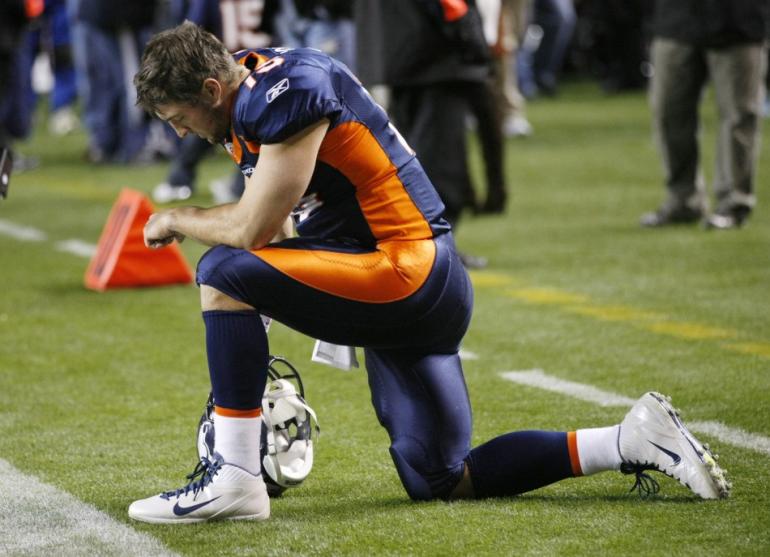 Anyway it looks like  John Elway, the GM over at the Broncos who fired Tebow,  was sent a message 'from above' on Superbowl Sunday.  Many will laugh at this but few will be able to deny that it just may provide the only sensible explanation of what happened that day.  It surely was a message that no one will forget.   And as they say; 'the rest is history…'

Seahawks 43 – Broncos 8
The chastisement of the Denver Broncos
Posted at WND on February 4, 2014
God's hand was all over this Super Bowl.
The book of Daniel, chapter 4, verse 25, says that God rules in the affairs of men and gives the kingdom to who He will. Luke, chapter 18, verse 7, says that God will avenge His elect when they have been unjustly injured. Consider our latest Super Bowl.
Two years ago the Denver Broncos dismissed Tim Tebow after he had taken them to the playoffs thanks to his miraculous pass that won the game against the heavily favored Pittsburgh Steelers. Tebow's exhilarating 80-yard pass in the opening seconds of overtime won the game.
Not long after, the Broncos brought in Peyton Manning and replaced Tim Tebow as No. 1 quarterback. The rumor going 'round was that GM John Elway didn't like Tebow, didn't like his Tebow prayer, fans or following and wanted rid of him. Elway didn't want him as backup quarterback either or on the team at all. Tim Tebow was traded to the New York Jets in March 2012.
Peyton Manning was brought in to much fanfare and hoopla. Big salary, big bonus, trumpets blaring.
Fast forward to Super Bowl XLVIII, Feb. 2, 2014: Denver Broncos vs. Seattle Seahawks.  ..
Read Complete Post at

http://www.wnd.co/2014/02/the-chastisement-of-the-denver-broncos/