– The Bottom Line –
Since about 10 years old I have been tuning into Professional Wrestling. And since then all I ever hear is that "It is fake." And since then the answer has been the same "So I guess you don't watch TV or the movies, right?"
Any person who says that "It is fake" has not given any thought to his answer. The reality is that Pro Wresting is staged theater that stars extraordinary athletes who are also extremely talented actors who can ad lib along with the very best comedians and daily perform stunts that would make any professional stunt man proud.
There is no season break. There are NO RETAKES! This is live theater at its most demanding. Not only do you have to remember your lines like every Broadway star, but unlike them your lines change for every 'play.' Few if any of Hollywood's biggest stars could compete with the acting and improvisational talents of these 'actor athletes.' And unlike the 'stars' of stage and screen, there is no stunt man to take the lumps and pull off a athletic maneuver that most 'real' athletes would not even contemplate. Considering the size and the danger of the moves they pull off in and out of the ring, it is simply amazing how few injuries there are. They do pay a price however for their daredevil athletics; most will admit that they live in pain just about 24/7. from – Suddenly The Bell Rings…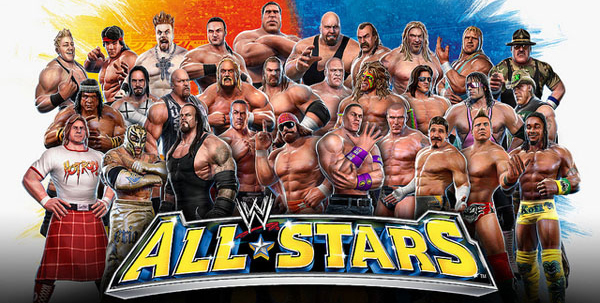 Of course kudos go to all these talented guys and gals. And special recognition has to go to there leader and visionary Vince McMahon who has to be the PT Barnum of the 20th century. One need to see no more than the popularity numbers below to confirm his title. The only billionaire who actually pays his people to beat the hell out of him! But that's the secret of the McMahon Empire; anything that entertains the fans is welcomed. There are no egos and no special people. Everyone from Vince, his wife and kids on down is expected to 'do it all.' There are no exceptions and the good guy always wins in the end.
So next time you hear anyone say that "It's fake", ask them how real TV and the movies are? You'll see a blank look on their face.
Here's The Bottom Line on the success of the WWE:
WWE broadcasts to approximately 12 million fans per week in the U.S.
WWE programming can be seen in more than half a billion television households worldwide.
Monday Night Raw on USA Network is among the most-watched regularly scheduled programs on primetime cable television and helps make USA a top-rated network. Raw is the longest running, weekly episodic television program in the U.S. with more than 900 original episodes; more than Lassie and Gunsmoke. – SmackDown has become the second longest running weekly episodic program in primetime TV history, behind only WWE's "Monday Night Raw." – Nielsen Media Research
Since 2000, WWE pay-per-views have generated an average of approximately $95 million in revenue and 5+ million buys annually making it #1 in world' PPV revenues.
WWE.com averaged 13 million monthly unique visitors worldwide over the past 12 months.
WWE Superstar Slingshot became the #1 Kids Game App in the U.S., Egypt, Belgium, Jordan, Turkey and India after its debut in April 2011.
More than 130 million videos per month are watched on WWE.com, YouTube.com/WWE and Hulu.com/WWE combined.
WWE 's Facebook network has more than 42 million total followers across 110+ pages, making it the #3 most-followed sports brand on Facebook.
WWE Magazine is a global publication that reaches more than 5.1 million monthly readers in the United States and has local editions in the UK, Mexico, Greece and Turkey.
WWE has published more than 40 books, with 23 hitting The New York Times Best Sellers list, and three at number one.
Since 2002, WWE has produced its annual "Tribute to the Troops" holiday special, with WWE Superstars and Divas performing before troops in Iraq, Afghanistan and the United States.
All active military personnel are admitted free to all WWE live events.