– The Bottom Line –
I've always said that in order to run for President of The United States, you must at least have these two qualifications: 1. Have served in the military for a minimum 4 years and 2. have an engineering degree.
I mean just take a look next time you go anywhere. Roads, bridges, tunnels, machinery, skyscrapers, planes, cars, television, computers, ships at sea, trips to the moon; the list is almost endless.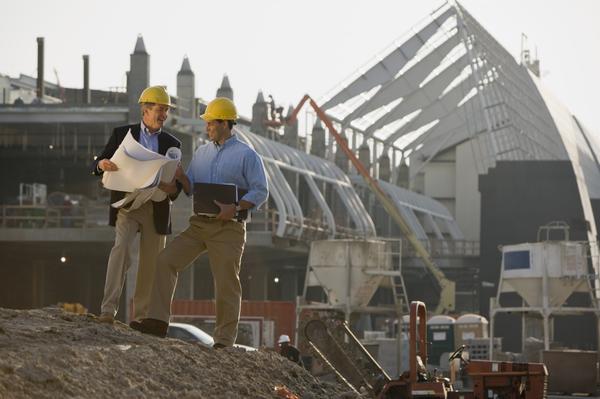 And what do these all have in common other than the genius of their design and the obvious benefits to all people? They are all children of a group of professionals that we know as engineers. Just about everything you see was developed and made viable and available to us by engineers working diligently at their craft.
Not to many buildings or bridges falling down. Not to many planes falling out of the sky. Even when a trip to the moon broke down they managed to bring the guys home safely as if they were just the AAA answering a flat tire on I-95. In fact the failure rate of the work of these geniuses is so close to zero that it just an unimaginable given these guys are 'mere mortals.'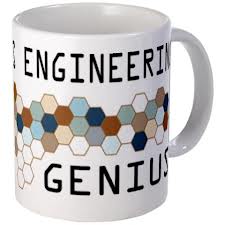 They live by a few guidelines that have guaranteed their success; First 'KISS'; Keep It Simple Stupid. And second, they always insure that they build in a safety factor in every design that insures it's viability and it's endurance over it's stated life cycle.
Now can you imagine if this kind of mind was running our government instead of the lawyers who we all know how their minds work and their endless list of failures in running the government. GLOOG
Here's the latest project that these 'magicians' are working on: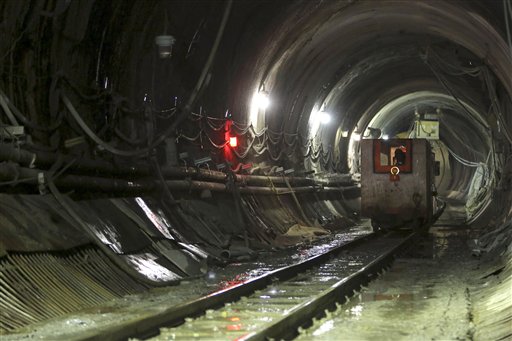 Deep below NYC, workers expanding nation's biggest transit hub; $15B in new tracks, tunnels
Posted: 02/7/2013 by Verena Dobnik, The Associated Press
NEW YORK, N.Y. – Sixteen stories below Grand Central Terminal, an army of workers is blasting through bedrock to create a new commuter rail concourse with more floor space than New Orleans' Superdome, just one of three audacious projects going on beneath New York City's streets to expand what's already the nation's biggest mass transit system.
But even with blasting and machinery grinding through the rock day and night, most New Yorkers are blithely unaware of the construction or the eerie underworld that includes a massive, eight-story cavern, miles of tunnels and watery, gravel-filled pits.
"I look at it and I'm in wonder, I'm in awe," says engineer Michael Horodniceanu, president of capital construction for the state Metropolitan Transportation Authority. "I feel like when I went to Rome and entered St. Peter's Basilica for the first time. … I looked at it and said, 'Wow, how did they do that?'"
In New York, they hauled out enough rocky debris from under Grand Central to cover Central Park almost a foot deep, Horodniceanu says.
Together, the three projects will cost an estimated $15 billion. And when they're all completed, tentatively in 2019, they will bring subway and commuter rail service to vast, underserved stretches of the city, particularly the far East and West sides of Manhattan.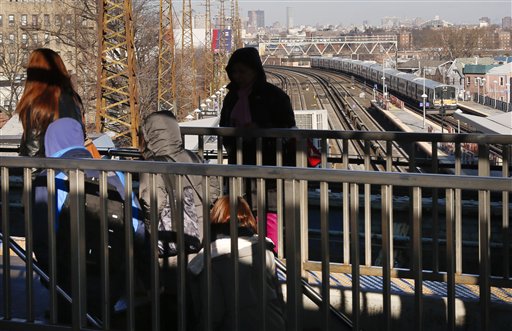 "They'll be a game-changer for New Yorkers," says Horodniceanu, an Israeli-educated native of Romania who lives in Queens.
The most dramatic project will result in a sort of 21st century, underground Grand Central Terminal mirroring the century-old Grand Central Terminal above —a 350,000-square-foot, $8.3 billion commuter rail concourse with six miles of new tunnels. It will accommodate Long Island Rail Road trains that now bypass Manhattan's East Side as they roll east through Queens and straight to Pennsylvania Station on the island's West Side.
Read Complete Post at

MarkJ