Joseph Farah explains dangerous dismantling of age-old institution
Posted on January 10, 2014 by Joseph Farah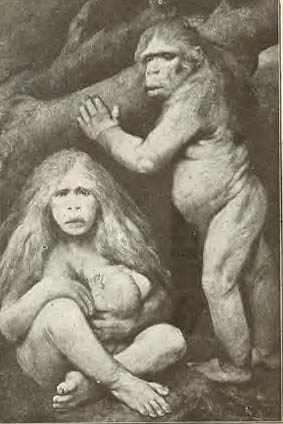 Why has nearly every culture in the world, since the beginning, had the good sense to recognize and foster marriages between one man and one woman?

There are several reasons:  ….
Things are moving quickly now, but the process for dismantling marriage has been under way for some time.
It began in earnest with a structural change in laws that made divorce easy. The concept was called "no-fault divorce." If a man or a woman wanted a divorce for any reason, it would be granted. Divorce had always been around, but there were laws that discouraged it, made it difficult, required "grounds." That all changed in the 1960s and 1970s. And divorce skyrocketed.
The result was a dramatic increase in poverty mostly for women and children. The state would have to step in with programs to provide the "safety net" the family structure previously offered. (Few recognize, even to this day, how the government was empowered through this act of counterfeit compassion.)
Then came "the women's liberation movement." The feminists insisted that marriage was, by design and nature, an oppressive, paternalistic institution. The slogan "marriage equals rape" comes to mind. Women were discouraged from thinking about marriage as a natural desire and goal for their lives.
Then came "the gay liberation movement."  …..
And then came, just as Supreme Court Justice Antonin Scalia had warned in the 2003 Lawrence v. Texas case overruling anti-sodomy laws, something new under the sun – "same-sex marriage." When Scalia wrote his dissent in the Lawrence case, suggesting it would lead directly to homosexual marriage, polygamy and incest, there was raucous scoffing and ridicule from the progressives. …..
Where are we today? …
Lastly, and perhaps most importantly, what of the children?
Does anyone consider the effect this kind of social experimentation will have on the unfortunate kids who are being treated like guinea pigs?
There is a better way. It's found in Genesis 2:24. It's found in Matthew 19:4-6. It's found in Mark 10:7. It's found in our consciences if only we would listen.
Read Complete Post at