"Contrary to how they are portrayed by the West and some biased media outlets, which claim that they are youths of 18-20 years who have been brainwashed, most of the people who sacrificed their lives for the sake of Allah were engineers and had office jobs. They were all mature and rational." – Dr. Subhi Al-Yazji – Professor at Islamic University in Gaza
–  The Bottom Line  –
As if it's not bad enough that the world eats Islam's propaganda for breakfast everyday.  What's even more unimaginable is how the West spoon feeds it's people a totally false scenario about this enemy.  An enemy that has sworn to annihilate them and backs it's rhetoric up everyday of the week – just read the headlines.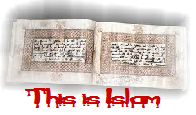 Anyone who bothers to do any research at all understands.  Unfortunately most of the West are too preoccupied with their false gods of music, sports and fame to devote even any time to what really matters.  And so they take as the truth anything they see or hear about, it's much easier that way…
The most lethal example of the West's, and indeed most of the civilized world's ignorance and gullibility is their understanding of Islam.  God forbid that they actually pick up a copy of the Koran or Hadith and read about what in fact IS Islam.  It's all contained in these two books which are the Bibles of the Islamic world.  There is only one Koran and only one Hadith.  There are no different versions on which any dispute as to their content actually says.
There is only one Islam, the Islam of Mohammed and Allah.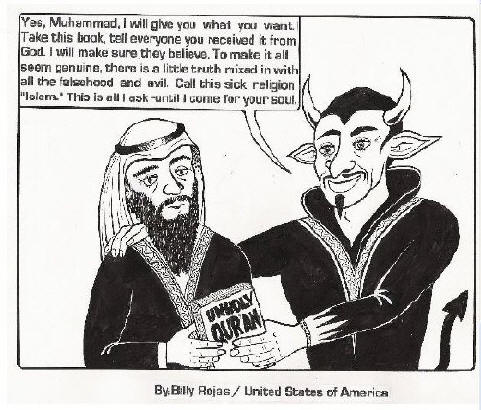 The following article is not a revelation or groundbreaking news.  The Imams and their like have been telling the West this for hundreds of years but the suicidally ignorant West refuses to take them at their own word despite their daily actions that horrifically show that they mean what they say!
It is however another piece of evidence, not that any more is needed, that proves definitively that Islam is a death cult and that it needs extinguished before it extinguishes us…
Professor Describes the Real Motivation Behind Terrorism — He Says It's Not Poverty
Posted on June 20, 2014 by Sharona Schwartz –
A Palestinian professor at the Islamic University in Gaza says that terrorists are not motivated by "brainwashing" or poverty, but rather by their Muslim faith which "requires us to make sacrifices."
The Middle East Media Research Institute posted an excerpt of a Hamas television interview with Dr. Subhi Al-Yazji in which he decried "biased media outlets" for promoting the brainwashing and poverty explanations for the terrorism phenomenon.
Al-Yazji referred to attacks against Israelis as "martyrdom operations" not terrorism.
"We must realize that the Islamic concept of sacrifice motivates many of our youth to carry out martyrdom operations," said Al-Yazji. "Contrary to how they are portrayed by the West and some biased media outlets, which claim that they are youths of 18-20 years who have been brainwashed, most of the people who sacrificed their lives for the sake of Allah were engineers and had office jobs. They were all mature and rational."
"Some people claim that they did this for the money. Take, for example, someone like brother Sa'd, who was an engineers, had an office job, owned a home and a car, and was married – what made him embark on Jihad? He believed that the Muslim faith requires us to make sacrifices."
Read Complete Post & Watch Video Interview at